Back
IVU.rail for Keolis Australia
An entirely digital workflow in the cloud – Keolis Downer started planning and dispatching its resources and commuter railway services in Adelaide, Australia, with the integrated standard IVU.rail products in January. Berlin-based IT specialist IVU is providing hosting and operations support in IVU.cloud.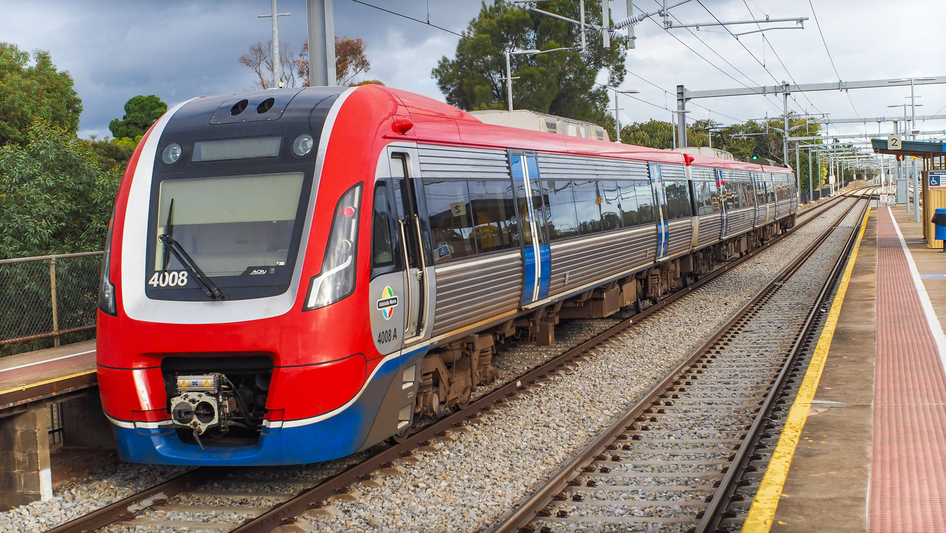 As Australia's largest multimodal private transport operator, Keolis Downer transports nearly 250 million passengers per year on the Australian continent. The company started operating commuter rail services in the southern coastal city of Adelaide at the start of 2021. To plan and dispatch the approx. 100 trains and 300 employees efficiently, Keolis Downer selected the integrated standard IVU.rail products and brought it live at the start of operations.
This complete system provides Keolis Downer with an entirely digital workflow from vehicle and duty scheduling to vehicle dispatch. For instance, the planners and dispatch managers use numerous automated features to create optimum schedules so that all commuter railway services are deployed in a resource-efficient way. In addition, integrated duty scheduling with powerful optimisation processes ensures that even changes at short notice can be properly integrated into existing duty schedules. IVU is supplying the entire system in a software-as-a-service model and providing hosting and operations support for IVU.rail with purpose-built cloud servers in Australia.
"With numerous reference customers worldwide, IVU has comprehensive expertise in the rail operations domain. This expertise, combined with IVU's local knowledge of Adelaide train operations and the integrated approach of IVU.rail, was the deciding factor for us in our selection of IVU.rail. This is also the first project in partnership between Keolis Group heavy rail operations and IVU" said Benoît Vo-Dinh, Rail Operations Work Stream Leader at Keolis Downer. "During the implementation process, we developed a highly collaborative and productive working relationship with IVU. Despite the pandemic and the challenges posed by the differing time zones, IVU's engineers gave us outstanding support with numerous training sessions, workshops, and comprehensive functional support, allowing us to finalise the project quickly."
"We are proud that in Keolis Downer, another customer in Australia has opted for our complete system, and we look forward to working on further projects with Keolis in the future," said Dr Sebastian Wahle, Head of Rail International at IVU. "Achieving a successful implementation virtually within just four months is a significant achievement. We would like to thank all colleagues involved in this project – and especially our partners at Keolis Downer."
IVU Traffic Technologies has been providing efficient and environmentally friendly public transport for over 45 years with more than 800 engineers. The integrated standard products of the IVU.suite map all the processes of bus and rail companies: from planning and dispatching to operations control, ticketing and passenger information, right through to the settlement of transport contracts. In close partnership with our customers, we lead demanding IT projects to success and therefore ensure reliable mobility in the metropolises of the world.
IVU. SYSTEMS FOR VIBRANT CITIES.
Feel free to contact us
We look forward to hearing from you
Do you want to talk with a customer advisor or learn more about career opportunities with us? Or maybe there is something else you want to talk to us about? Write to us – your contact person will get back in touch with you as quickly as possible.
Subscribe to IVU News
Stay informed – get the latest news about our projects, customers and products directly into your inbox.