IVU USER FORUM 2023
23 and 24 March
Annual industry convention
in Berlin
Finally experience interesting technical presentations, exciting user group meetings, and a diverse range of workshops in person! Our User Forum 2023 will offer participants from all over the world the chance to inform themselves about the latest developments at IVU and compare notes with other users. Meet us live, on-site, and for the first time in a new event location in the heart of Berlin, the Deutsche Telekom AG Representative Office.
For our evening event, we have planned something very special this year: with shuttle buses, we will travel to the tradition-rich football Stadium An der Alten Försterei – the home ground of the Bundesliga team 1. FC Union Berlin. Additionally, on the evening of 22 March there will be a relaxed get-together – also at the Deutsche Telekom AG Representative Office.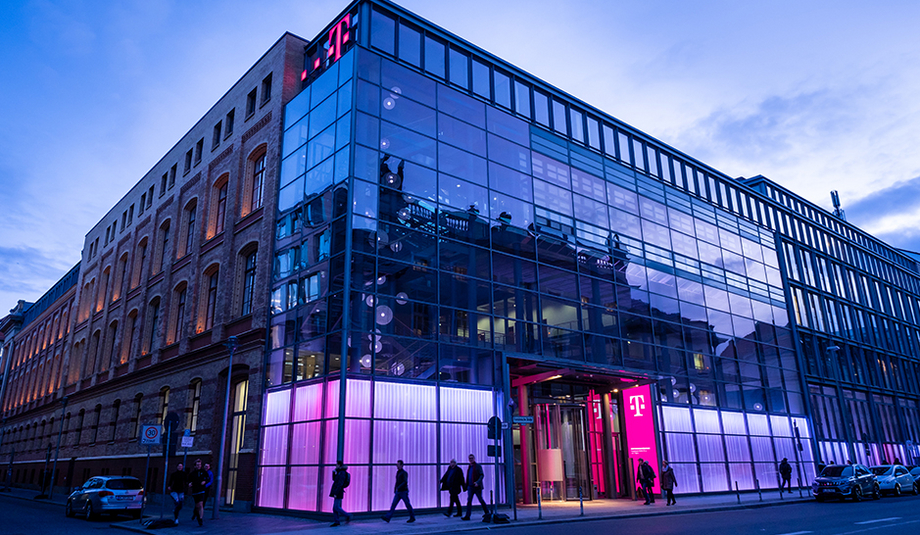 To the registration

Please register for the event via our registration form. You will receive an automatic confirmation email from us.
Registration closed

The participation fee for the user forum is €395 excl. VAT. You will receive the invoice after the event.

We would like to point out that the current Covid rules and general hygiene regulations apply for attendance.
When?

22/3/2023:
Get-together
from 19.00
23/3/2023:
First event day &
Evening event
24/3/2023:
Second event day
Where?
Face-to-face event

Deutsche Telekom AG
Berlin Representative Office
Französische Straße 33a-c
10117 Berlin
Who?

Keynote speaker

Customers from all over the world

IVU experts
What?
Exciting live presentations
Interactive product sessions
User group meetings
Product exhibitions
The event format

After three successful digital User Forums, we are finally returning to Berlin with a face-to-face event. We look forward to informing you live on site about our latest product developments and to offer you a platform for exchange and networking between transport companies around the world.
The programme

We want to give you the opportunity to discuss current topics with colleagues from all over the world – for example, innovations in dispatch, the switch to e-mobility and the traffic turnaround. In addition, expert speakers from the bus and rail sector will share their experiences. Furthermore, our experts will present new developments from the IVU.suite. The exhibition and the workshops of the user groups will also provide enough time for direct exchange on technical topics. Simultaneous translation between German and English will be provided for all programme items. To programme overview
Event-App
User Groups

The aim of the User Groups is the personal and professional exchange of information on product use with users of IVU solutions and IVU engineers.
This year at the User Forum there will be User Group meetings on the following topics: System + UX, Planning Topics (Aspects and Optimisation), Rail,
Electric Mobility, Personnel Dispatching, Switzerland, Cashless Payment To the User Groups
Get-together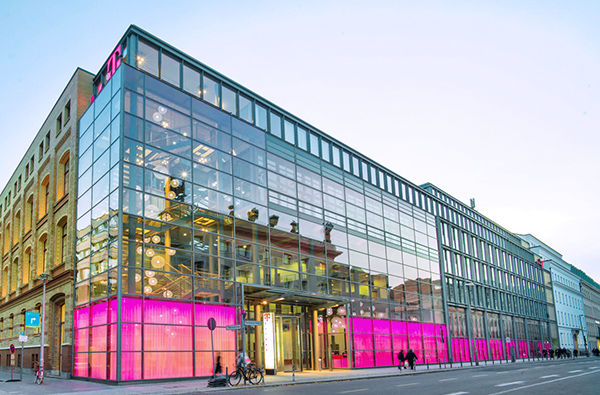 Get-together

Are you arriving the evening before? We look forward to welcoming you to a casual get-together at Deutsche Telekom AG's Representative Office from 19.00 on the evening of 22 March.
ATTENTION: NEW LOCATION
Address:
Deutsche Telekom AG
Berlin Representative Office
Französische Str. 33a-c
10117 Berlin
Evening event
Evening event

We cordially invite you to our evening event on 23 March from 18.30 at the stadium An der Alten Försterei – shuttle buses will be provided to take you there. The home of the football club 1. FC Union Berlin is considered one of the most atmospheric stadiums in Germany and, together with the fans, are famous for their fandom beyond the borders of Berlin. With room for around 22,000 people, it hosts not only the Bundesliga matches of 1. FC Union but also various events such as concerts or the popular annual Christmas caroling. We look forward to ending the day with you at this traditional venue with food and drinks.
Hotel Recommendations

If you require accommodation during the User Forum, we recommend the following hotels in the vicinity of Deutsche Telekom's representative office. You can find detailed information here.
How can we help you?
We are happy to be there for you.

Do you have any questions about registering, the agenda or the Virtual User Forum in general? Drop us a line and we'll get back in touch with you as soon as possible.
IVU Traffic Technologies AG
Marita Wichmann
awf@ivu.de
Tel.: +49 30 85906-0
Subscribe to IVU News
Stay informed – get the latest news about our projects, customers and products directly into your inbox.