Back
IVU awarded contract from BLS for group-wide planning system
Largest private railway company in Switzerland orders integrated standard solution IVU.rail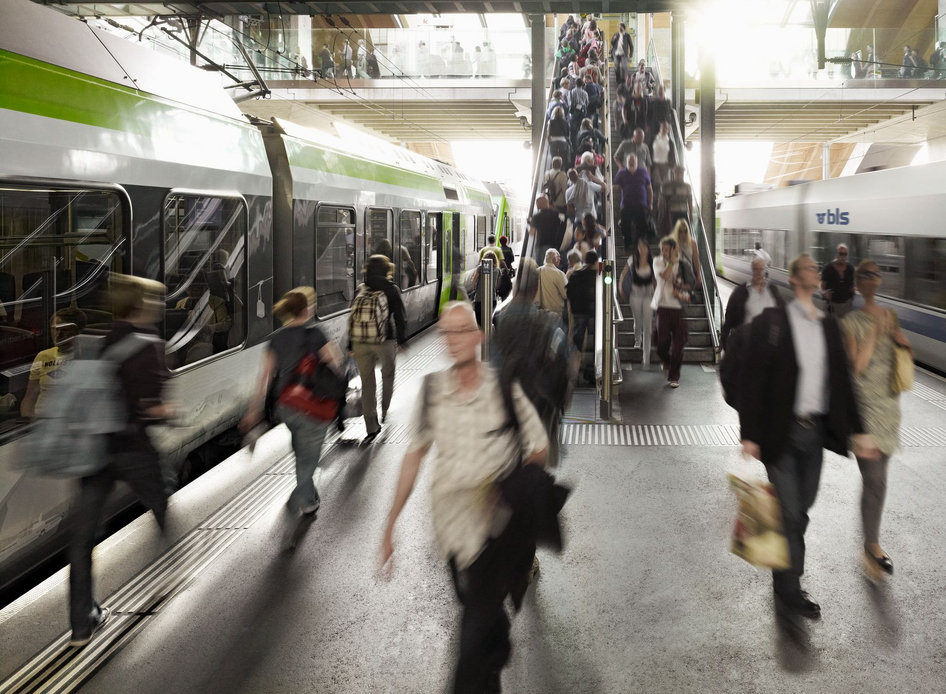 Berlin, 17 August 2016 | Precision and efficiency are of utmost importance in Switzerland. BLS, the largest independent private railway company in the country, also stands in this tradition. The company has now ordered the IVU.rail integrated planning system from Berlin-based IVU Traffic Technologies AG so as to deploy all its railway and shipping resources and its stationary personnel as effectively as possible.
BLS is one of the leading railway companies in Switzerland and operates the standard gauge section of Bern's S-Bahn (commuter railway), the western section of the Lucerne S-Bahn, as well as multiple regional transport lines in seven cantons. The company is also active in rail freight transport, operates an extensive bus network and navigation on Lake Thun and Lake Brienz. In future, BLS will be using the IVU standard solution to plan, optimise and dispatch a total of more than 550 railway vehicles, coaches and ships, as well as roughly 2,000 mobile and stationary employees.
BLS is replacing several legacy systems and developing a centralised, homogeneous system environment. The integrated IVU solution provides a uniform workflow for all operational areas. Sophisticated automation and optimisation functions ensure that rolling stock, ships and personnel are deployed efficiently. BLS will also use IVU.control to perform evaluations and invoicing services.
"We are very proud to have BLS on board as a customer for our integrated system", said Marc Schaffert, Head of Sales and Key Account Manager of IVU for Switzerland. "This success emphasises our strong market position in Switzerland." Thanks to its 40 years of experience and the expertise gained from hundreds of projects implemented all over the world, IVU saw off multiple international competitors in a comprehensive bidding process. "We were convinced by the concept from IVU: It offers a system solution that optimally satisfies our requirements. Moreover, IVU will be at our side as a strategic partner throughout the entire implementation phase and beyond", said Peter Fankhauser, Head of Rail Operations and member of the Executive Board of BLS AG.
IVU Traffic Technologies has been working for over 40 years with more than 700 engineers to ensure efficient and environmentally friendly public transport. IVU.suite's integrated standard products cover all bus and rail companies' processes: from planning, dispatching and operations controls to ticketing, passenger information and the settlement of transport contracts. By working in close partnership with our customers, we lead successful and ambitious IT projects and ensure reliable mobility in the world's metropolises.
IVU. SYSTEMS FOR VIBRANT CITIES.