IT solutions
for transport and the environment
IVU Traffic Technologies has been working for over 45 years with more than 800 engineers to ensure efficient and environmentally friendly public transport.
IVU.suite's integrated standard products cover all bus and rail companies' processes: from planning, dispatching, and fleet management to ticketing, passenger information, and the settlement of transport contracts. By working in close partnership with our customers, we lead successful and ambitious IT projects to success and ensure reliable mobility in the world's metropolises.
More than 500 public transport operators worldwide rely on IVU solutions. IVU systems offer all the advantages of a standard solution, such as minimal development effort and fast initial operation. At the same time, they can be tailored precisely to individual requirements thanks to their modular design. Using IVU.suite as our basis, we develop powerful IT products for bus and rail companies.
Facts and Figures
1976
Foundation
5 founders in Berlin
Operations Research
2000
Initial public offering
200 employees in Germany

Transport planning software tools
2001
IVU.suite
Acquisition of TTI AG

End-to-end IT offer for public transport
2010
IVU.rail
Integrated resource planning for railways

Resource optimisation
today
IT standard for transport
More than 800 employees worldwide

Systems for vibrant cities
Working at IVU
Smart minds for complex projects
Over 800 employees give IVU its identity. Their dedication and expertise make IVU what it is. They develop software and draw up concepts, implement systems and support projects, enhance processes, and advise customers. They are spurred on by the opportunity to tackle complex challenges.
Around 80 percent of our employees have a university degree: Software and project engineering, mathematics, transport science, geography – they are people who think and act in a solution-oriented way, handle challenging projects, and guide them to success together with our customers.
Become part of our team
Management
The management
introduces itself
The three board members Martin Müller-Elschner (CEO and CFO), Matthias Rust (CTO) and Leon Struijk (CCO) run the company together with eight managing directors.
02
Martin Müller-Elschner
Martin Müller-Elschner is chairman of IVU Traffic Technologies AG since January 2010. The graduate engineer knows the company for quite a while: As early as 1994, he took on the leadership of several projects in the passenger information area. He then became division manager and later authorised officer, and is a member of the Executive Board since 2008.
Leon Struijk joined the Executive Board in February 2018 and was appointed Vice Chairman of the Executive Board in February 2022. He has a degree in business administration from the University of Amsterdam and subsequently gained extensive experience in executive positions at transport operators. After working at PwC and Connexxion, he co-founded Qbuzz, which he developed into one of the leading bus companies in the Netherlands.
Matthias Rust has been a member of the Executive Board since November 2016. He has been a representative of IVU's management team since 2005, in which he was responsible for the logistics division. The graduate computer scientist has acquired many years of experience in public transport IT systems and first assumed management responsibilities at IVU in 1998.
Felix Bialdyga
Head of Law
Bastian Dittbrenner
Managing Director Public Transport
Oliver Grzegorski
Managing Director Rail
Dr Falko Hagebölling
Head of Development Operations
Perry Prust
Managing Director Rail
Linda Schekiera
Head of Human Resources
Martin Stiel
Head of Development Planning
Steffen Voith
Head of Finance
Supervisory Board
The Supervisory Board introduces itself
Advisory Board
The Advisory Board
introduces itself
Prof. Dr Adolf Müller-Hellmann

Locations
Worldwide
at your service
With over 19 locations around the world, our employees are there for you – anytime, anywhere.
Organisations and memberships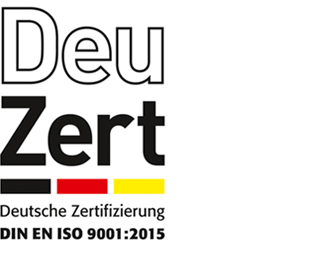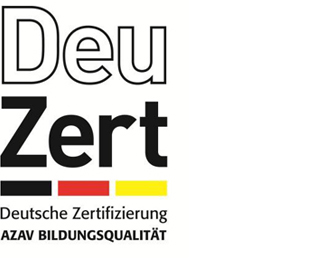 Sustainability

We continue to drive sustainability - want to learn more? Here you can find out all about our ESG commitment.
Continue reading offline
Our brochures for downloading
IVU Magazine "Integrated"

Read in the current issue Controlling complex fleets about our customers Connect Bus in Norway, De Lijn in Belgium, Wiener Linien in Austria, BVG in Germany and Grupo Polo in Peru.
Feel free to contact us
We look forward to hearing from you
Do you want to talk with a customer advisor or learn more about career opportunities with us? Or maybe there is something else you want to talk to us about? Write to us – your contact person will get back in touch with you as quickly as possible.
Subscribe to IVU News
Stay informed – get the latest news about our projects, customers and products directly into your inbox.