Back
IVU: Research project for more accessibility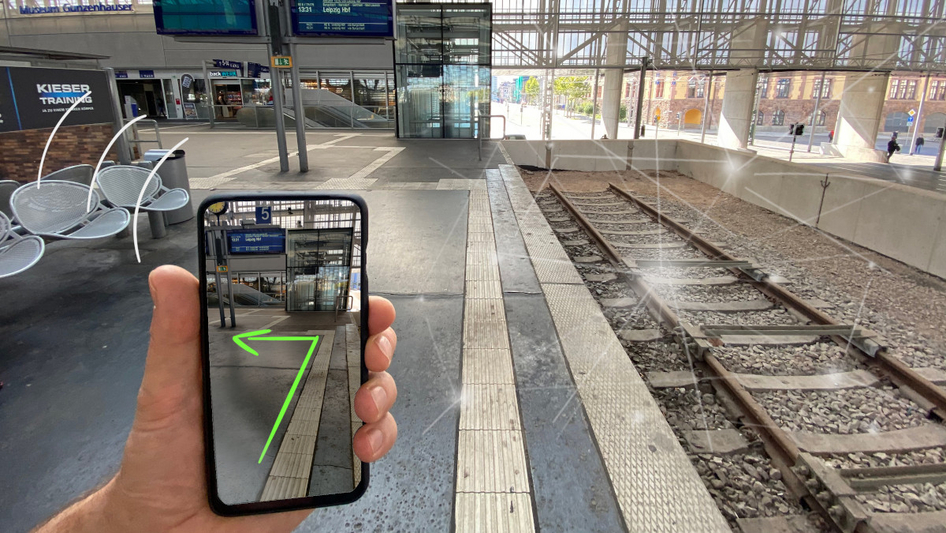 Berlin/Chemnitz, 7 September 2021 | Standardised registering of stop accessibility - as part of the research project "OPENER next", coordinated by Chemnitz University of Technology, IVU Traffic Technologies is developing the necessary interfaces to transfer recorded data to the integration solution IVU.pool and subsequently provide this data to information systems. The project's objective is to record and provide data about accessibility in a standardised manner.
In order to realise a more inclusive mobility offer for all, regardless of physical limitations, the German federal government has legally established the target of making public transport fully accessible by 2022. Part of this plan is the joint project "OPENER next", started on 1st April 2021, which IVU is participating in. "OPENER next" explores solutions for providing and using data in public transport across Germany, enabling fully accessible travel chains, among other things.
Based on IVU's expertise with timetable data integration and accessible stop modelling, IVU is developing a standardised import interface (VDV 462) for the automated adoption of the recorded data in IVU.pool. The acquired data on accessibility is converted to search attributes via rule systems in order to enable a performant search in project partner NASA GmbH's HAFAS information system. Chemnitz University of Technology is in charge of the project. The project is supported by the German Federal Ministry of Transport and Digital Infrastructure (Bundesministerium für Verkehr und digitale Infrastruktur, BMVI) with more than €1.7 million via the mFUND innovation initiative.
"Thanks to our timetable data integration system IVU.pool we have extensive experience in processing and merging timetable data and in accessible stop modelling," said Lutz Trostorf, responsible division manager at IVU. "With this knowledge we are able to contribute to the development of common standards that make the day-to-day experience of using public transport easier for people with disabilities."
As part of the research initiative mFUND, BMVI has been supporting research and development projects working on data-based digital applications for Mobility 4.0. As well as financial assistance, mFUND supports networking between stakeholders from politics, industry, and research with various event formats, as well as access to the data portal mCLOUD. For more information, visit www.mfund.de.
IVU Traffic Technologies has been providing efficient and environmentally friendly public transport for over 45 years with more than 700 engineers. The integrated standard products of the IVU.suite map all the processes of bus and rail companies: from planning and dispatching to operations control, ticketing and passenger information, right through to the settlement of transport contracts. In close partnership with our customers, we lead demanding IT projects to success and therefore ensure reliable mobility in the metropolises of the world.
IVU. SYSTEMS FOR VIBRANT CITIES.