Back
SBB Cargo optimises vehicle and personnel deployment with IVU.rail
Enhanced vehicle schedule optimisation for short-notice freight transport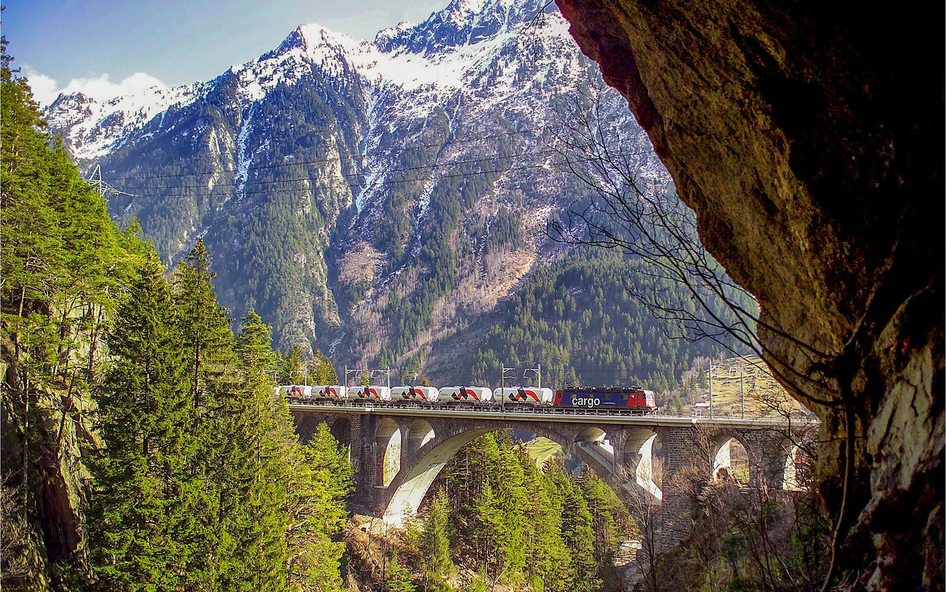 Berlin/Olten, 1 June 2021 | Fewer non-revenue trips, optimal vehicle schedules and standardised personnel rostering – since the start of 2021, SBB Cargo has been using the optimisation solutions featured in IVU.rail from IVU Traffic Technologies, also including the newly developed algorithms for short-notice optimisation of run and vehicle working schedules. These features allow the company to respond to order amendments and transport volume changes, which are particularly common in the volatile freight transport sector.
SBB Cargo, a leader in the Swiss freight transport industry, is responsible for over a quarter of freight transport services in the country. SBB Cargo has been using IVU.rail's integrated planning products for some years now, allowing it to successfully maintain high levels of flexibility and efficiency under the notoriously hard-to-predict planning conditions in the freight transport sector. Now, optimisation algorithms that were jointly developed with mathematicians at LBW Optimization GmbH are also helping the company to run its operations.
SBB Cargo makes use of the full range of available optimisation support, from run and vehicle working scheduling and duty optimisation all the way through to automatic personnel dispatch. This gives planners at SBB Cargo all the benefits of semi-automated run and vehicle working scheduling, for example, allowing them to respond to deviations from annual planning caused by issues such as diversions, works or interim timetable adjustments. In addition to conventional optimisation targets such as the reduction of non-revenue kilometres travelled, the intelligent algorithms now also enable existing schedules to be adapted flexibly in the volatile short-notice business. This allows SBB Cargo to take action such as adding additional runs to the scheduling even right before the day of production and fulfilling spontaneous transport requests that would have previously had to be delivered by road instead.
"We have been working very successfully with IVU.rail products for a number of years and are delighted to now also benefit from the new optimisation solution for run and vehicle working scheduling. It enables us to simulate different schedule variants and make data-based decisions to manage production resources," said Michel Thüring, Solution Engineer & Member of Executive Leadership Team IT at SBB Cargo. "This solution, combined with duty schedule optimisation and automatic personnel dispatch, has significantly increased our degree of automation, and we are able to deploy our locomotives and staff even more efficiently. State-of-the-art algorithms assist planning experts with their work, which provides for even better solutions."
"The close collaboration with SBB Cargo during the launch of our new optimisation solution was a complete success," said Oliver Grzegorski, Head of Rail Business at IVU Traffic Technologies. "The solution allows IVU.rail to cater more effectively to the specific requirements of short-notice transport and helps to shift even greater volumes of freight to rail."
IVU Traffic Technologies has been working for over 45 years with more than 700 engineers to ensure efficient and environmentally friendly public transport. IVU.suite's integrated standard products cover all bus and rail companies' processes: from planning, dispatching and operations controls to ticketing, passenger information and the settlement of transport contracts. By working in close partnership with our customers, we lead successful and ambitious IT projects and ensure reliable mobility in the world's metropolises.
IVU. SYSTEMS FOR VIBRANT CITIES.