Back
Charging infrastructure for the electric buses of the BVG
Berliner Verkehrsbetriebe (BVG) is making strides towards the future of electric transport, with the aim of putting over 200 electric buses on Berlin's roads by the end of 2021 and making its entire fleet run on electricity by 2030. The IVU.suite specialist optimisation tools offered by IVU Traffic Technologies are already guaranteeing maximum efficiency for BVG's operations.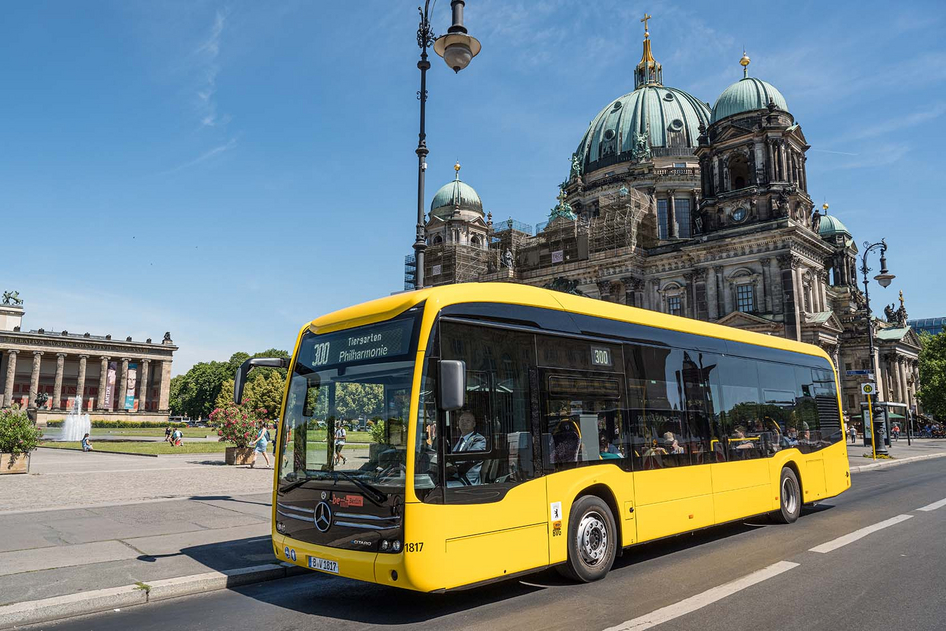 BVG's current fleet of around 1,400 buses are part of the backbone of local urban transport in Berlin. They also travel to destinations that are not served by the metro and tram networks. This makes efficient vehicle scheduling and dispatch all the more critical. IVU has been providing BVG with suitable solutions since 1990. In future, BVG will employ the specialist optimisation features of IVU.suite so that it can make the best possible use of the new electric buses and serve all the intended routes and vehicle schedules without any restrictions.
IVU.suite, IVU's integrated standard system for public transport, contains numerous functions that have been specially designed for the deployment of electric buses. To ensure efficient vehicle working, the system takes steps such as minimising the number of deployed vehicles and the lengths of non-revenue trips. Optimisation also takes into account factors such as the remaining range, recharge status and charging time required for the electric buses, and automatically factors in charging processes. This enables BVG to get the most out of its vehicles and charging infrastructure so that it can operate its electric buses as cost-effectively as possible. An integrated variant planning function also allows BVG to calculate various parameters and scenarios in advance.
"We are very proud to have been BVG's partner for the past 30 years – and equally proud now as we take it into a new era of public transport with our IVU.suite," said Matthias Rust, CTO of IVU Traffic Technologies. "We were one of the first providers on the market to integrate electric vehicle requirements into their existing systems. The order from BVG is confirmation that this was the right approach to take and that we are well-prepared to handle the future of electric transport."
IVU Traffic Technologies has been providing efficient and environmentally friendly public transport for over 40 years with more than 800 engineers. The integrated standard products of the IVU.suite map all the processes of bus and rail companies: from planning and dispatching to operations control, ticketing and passenger information, right through to the settlement of transport contracts. In close partnership with our customers, we lead demanding IT projects to success and therefore ensure reliable mobility in the metropolises of the world.
IVU. SYSTEMS FOR VIBRANT CITIES.
Feel free to contact us
We look forward to hearing from you
Do you want to talk with a customer advisor or learn more about career opportunities with us? Or maybe there is something else you want to talk to us about? Write to us – your contact person will get back in touch with you as quickly as possible.
Subscribe to IVU News
Stay informed – get the latest news about our projects, customers and products directly into your inbox.