Back
Express introduction of IVU.rail for the Regiobahn
­Standardised planning of vehicles and personnel in the cloud – to make its processes more efficient, Regiobahn will soon be relying on the integrated IVU.rail standard solution from Berlin-based IT specialist IVU Traffic Technologies.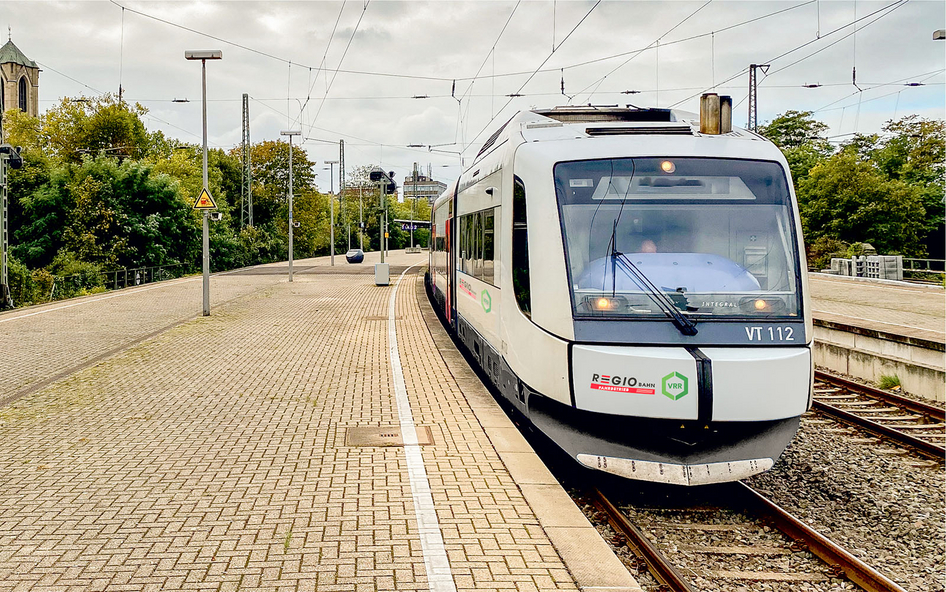 Since 1999, Regiobahn has been reliably connecting people from the regions of Mettmann, Erkrath, Düsseldorf, Kaarst, Neuss and the surrounding area across a distance of 34 km. With its powerful diesel railcars, the railway company operates a punctual, safe transport system with departures every 20 minutes. Regiobahn is now introducing the integrated IVU.rail standard system to simplify its schedule and personnel planning. Schedule planning is set to begin in December 2020, with personnel planning to follow next year.
With the products from IVU.rail, Regiobahn benefits from an end-to-end digital workflow for the planning of its vehicles and employees. In IVU.run, schedules can be planned efficiently, taking into account all of the relevant information, while IVU.duty supports planners in creating optimum duty schedules for the entire personnel. IVU is also taking care of the technical management and hosting of the entire system in the IVU.cloud. The special IVU.xpress implementation process is also ensuring that the core components of the software will be ready for use when the timetable changes in December – just one month after the start of the project.
"Thanks to its efficient schedule planning and duty scheduling, IVU.rail is perfectly suited to our requirements and can therefore be introduced without any modifications in no time at all," says Sascha Zuk, Managing Director of Regiobahn. "The software's continuous flow of data will also help with the setting up of our new EVU traffic control centre."
"We are delighted to have been awarded this contract from Regiobahn. The decision to adopt IVU.rail is further evidence that even smaller companies can put our standard system to meaningful use in a cost-efficient manner," says Christian Teschner, Rail Sales Director at IVU Traffic Technologies. "The awarding of this contract also demonstrates the effectiveness of our sales strategies and our ability to acquire new projects even in the current situation."
IVU Traffic Technologies has been providing efficient and environmentally friendly public transport for over 40 years with more than 800 engineers. The integrated standard products of the IVU.suite map all the processes of bus and rail companies: from planning and dispatching to operations control, ticketing and passenger information, right through to the settlement of transport contracts. In close partnership with our customers, we lead demanding IT projects to success and therefore ensure reliable mobility in the metropolises of the world.
IVU. SYSTEMS FOR VIBRANT CITIES.
Feel free to contact us
We look forward to hearing from you
Do you want to talk with a customer advisor or learn more about career opportunities with us? Or maybe there is something else you want to talk to us about? Write to us – your contact person will get back in touch with you as quickly as possible.
Subscribe to IVU News
Stay informed – get the latest news about our projects, customers and products directly into your inbox.