Back
Fleet management for CFL
Integrated planning, dispatch and fleet management: CFL in Luxembourg is set to take delivery of an all-in-one solution from IVU Traffic Technologies. The IT specialist for public transport is shipping its IVU.fleet fleet management system along with the IVU.cockpit on-board computer software for Android tablets.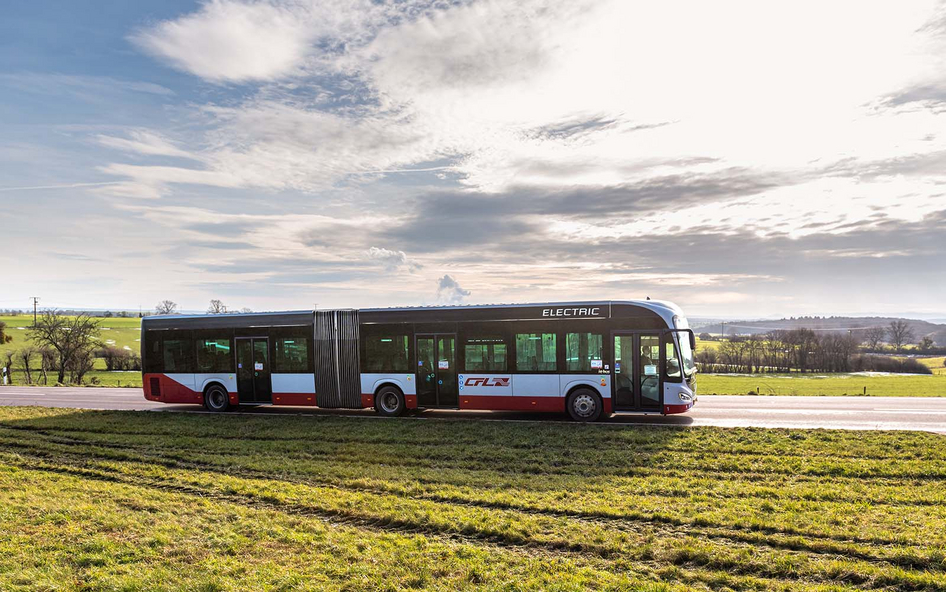 As Luxembourg's national railway operator, the Société Nationale des Chemins de Fer Luxembourgeois (CFL) runs the country's rail services and almost 30 bus routes across the country. The transport operator has been using IVU solutions for more than ten years to plan and dispatch the entire bus fleet, drivers as well as the staff in its rail transport control centres. CFL has now additionally ordered the IVU.suite fleet management tools – including IVU.cockpit for the Android on-board computer solution – to manage its rail replacement bus services. In parallel with this, the company migrated its entire system to IVU.cloud in late November 2020.
As a result, CFL will benefit from a seamless digital workflow encompassing everything from planning through to the vehicles themselves. The IVU.fleet traffic control software will enable CFL's dispatch team to monitor all rail replacement bus service trips in real time and take immediate action if any problems or irregularities arise. Instead of in-built on-board computers, the company will be one of IVU's first customers to use flexible tablets equipped with IVU.cockpit for Android and so not linked to a specific vehicle. This fully fledged on-board computer software offers all the features and functions of dedicated devices such as turn-by-turn directions, maps and connection management.
"We have had excellent experience with IVU's planning solutions over many years and value IVU as a highly competent partner. By ordering these fleet management systems, we want to not only improve our fleet management but also – and in particular – leverage the benefits of a fully integrated system," says Jeff Van der Weken, Head of Bus Operations at CFL. "Hosting in IVU.cloud will also help us to save time and resources so that we can better concentrate on our core business."
"We enjoy excellent and long-standing customer relations with CFL – so all the more reason for us to be so happy about this contract. And over the coming years, too, we're expecting to implement some exciting system upgrades," says Leon Struijk, CCO of IVU Traffic Technologies. "The continued trust that they place in us is testament to the performance of IVU.suite and motivates us in our mission to always offer our customers the best possible solution for their needs."
IVU Traffic Technologies has been providing efficient and environmentally friendly public transport for over 40 years with more than 800 engineers. The integrated standard products of the IVU.suite map all the processes of bus and rail companies: from planning and dispatching to operations control, ticketing and passenger information, right through to the settlement of transport contracts. In close partnership with our customers, we lead demanding IT projects to success and therefore ensure reliable mobility in the metropolises of the world.
IVU. SYSTEMS FOR VIBRANT CITIES.
Feel free to contact us
We look forward to hearing from you
Do you want to talk with a customer advisor or learn more about career opportunities with us? Or maybe there is something else you want to talk to us about? Write to us – your contact person will get back in touch with you as quickly as possible.
Subscribe to IVU News
Stay informed – get the latest news about our projects, customers and products directly into your inbox.