Back
Integrated planning and dispatch for the S-Bahn Stuttgart
A standardised system for efficient processes: The Stuttgart commuter railway (S-Bahn) is carrying out integrated planning and dispatch for all of its trains and staff using the standard solution IVU.rail from Berlin-based IT specialist IVU Traffic Technologies. This means that another commuter railway operated by market leader DB Regio has successfully introduced the integrated planning and dispatch system (iPD) from IVU.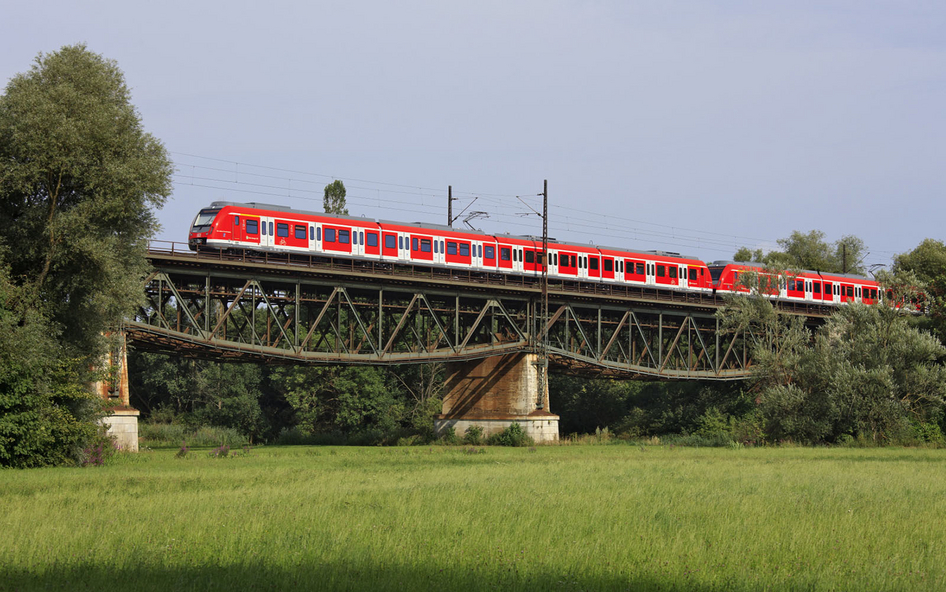 The commuter railway has been transporting the residents of the Greater Stuttgart area to their destination reliably and safely since 1978. The Stuttgart commuter railway has been a distinct entity with comprehensive competences within DB Regio AG since 2002 and stands for modern, punctual and, first and foremost, customer-friendly transport. In order to ensure that these services continue in future, too, the Stuttgart commuter railway is carrying out integrated planning and dispatch of its more than 150 railcars and around 500 employees using the products of IVU.rail.
In particular, the Stuttgart commuter railway benefits from the seamless process chains from planning to dispatch that these provide. For example, duty scheduling automatically maps all the changes that planners make to vehicle schedules. Mean­while, vehicle dispatch shows the available trains as well as track occupancy plans for the Stuttgart commuter railway and detects any disruptions. All processes are supported by a sophisticated suggestion system – including in staff dispatch: IVU.rail automatically suggests suitable services for train drivers and service personnel. At the same time, the system also takes all legal, collective agreement and technical requirements into account.
"The seamless combination of all data and areas of work in IVU.rail makes our processes significantly more efficient, saving us time and costs," said Siegmund Freitag, Head of Production Planning for the Stuttgart commuter railway. "Thanks to the great dedication of our employees, we carried out the system changeover quickly and successfully together with IVU despite the current situation."
"We are delighted to take another customer from the framework contract with DB Regio into operation in the form of the Stuttgart commuter railway," said Oliver Grzegorski, Head of Rail Business at IVU Traffic Technologies. "Now five regions, two Regio networks and four commuter railways from DB Regio AG are already using iPD to plan and dispatch all their trains as well as their mobile staff in a standardised system – a major success for the joint project team from DB Regio and IVU!"
IVU Traffic Technologies has been providing efficient and environmentally friendly public transport for over 40 years with more than 800 engineers. The integrated standard products of the IVU.suite map all the processes of bus and rail companies: from planning and dispatching to operations control, ticketing and passenger information, right through to the settlement of transport contracts. In close partnership with our customers, we lead demanding IT projects to success and therefore ensure reliable mobility in the metropolises of the world.
IVU. SYSTEMS FOR VIBRANT CITIES.
Feel free to contact us
We look forward to hearing from you
Do you want to talk with a customer advisor or learn more about career opportunities with us? Or maybe there is something else you want to talk to us about? Write to us – your contact person will get back in touch with you as quickly as possible.
Subscribe to IVU News
Stay informed – get the latest news about our projects, customers and products directly into your inbox.