Back
Integrated scheduling and dispatch for SŽ
Precise vehicle scheduling and more efficient use of resources – in future, the Slovenian national railway SŽ will plan and dispatch its entire rail fleet, including staff, with IVU.rail from IVU Traffic Technologies. The Berlin-based IT specialist for railways and public transport prevailed in a Europe-wide tendering process.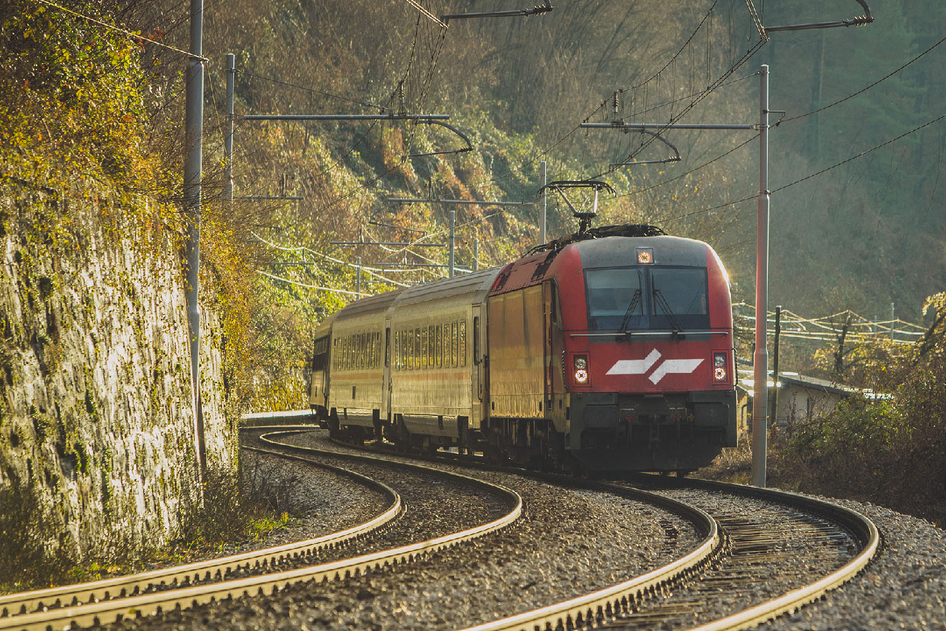 Every day, more than 500 passenger trains of the Slovenian of national railway (Slovenske železnice, SŽ) bring their passengers to their destinations. SŽ transports almost 15 million people a year on numerous domestic and international journeys in Slovenia and in other European countries such as Austria, Croatia or Germany.
IVU's integrated standard system enables SŽ to implement a continuous digital workflow across all operational areas. In this way, it is possible to control vehicle and duty planning, as well as staff and vehicle dispatching within one system. To this end, IVU.rail integrates the existing operational and planning processes at SŽ, which previously often took place manually, in order to improve workflows and ensure more efficient use of resources. Staff dispatching benefits from the mobile app IVU.pad, which facilitates communication between dispatch managers and mobile staff. A powerful optimisation system also supports users, planners and dispatch managers with sophisticated algorithms for complex tasks such as extensive variant planning or last-minute changes to the timetable.
"With IVU, we have gained a strong and reliable partner for the future," says Dušan Mes, Director General of the Slovenian national railway. "Thanks to the integrated planning and scheduling of IVU.rail, we can now standardise many of our previously manual tasks in a digital process and thus work much more efficiently. This will increase our competitiveness, especially with regard to our targeted growth in the European market."
"We are very proud that the Slovenian national railway has placed its trust in IVU as a partner for the integrated planning and dispatching of its rail fleet," says Martin Müller-Elschner, CEO of IVU Traffic Technologies. "SŽ is a fundamental component of the public transport system in Slovenia, offering its customers safe, reliable and environmentally friendly train journeys. We see SŽ's decision to use IVU.rail as further proof of the efficiency of our software."
In addition to passenger transport, the SŽ also operates freight transport. It is the biggest logistics company and the largest railway cargo carrier in Slovenia as well as one of the leading regional cargo operators. Every day, more than 130 SŽ cargo trains run on 1,229 kilometres of the Slovenian railway network, as well as on the Croatian and Austrian network, where SŽ already provides services with its own traction. SŽ transports more than 20 million tons of cargo a year, of which more than 90% cross-border.
IVU Traffic Technologies has been providing efficient and environmentally friendly public transport for over 40 years with more than 800 engineers. The integrated standard products of the IVU.suite map all the processes of bus and rail companies: from planning and dispatching to operations control, ticketing and passenger information, right through to the settlement of transport contracts. In close partnership with our customers, we lead demanding IT projects to success and therefore ensure reliable mobility in the metropolises of the world.
IVU. SYSTEMS FOR VIBRANT CITIES.
Feel free to contact us
We look forward to hearing from you
Do you want to talk with a customer advisor or learn more about career opportunities with us? Or maybe there is something else you want to talk to us about? Write to us – your contact person will get back in touch with you as quickly as possible.
Subscribe to IVU News
Stay informed – get the latest news about our projects, customers and products directly into your inbox.