Back
ITxPT-standard passenger information for Stadler Rail
With final approval from Stadler, the integrated complete system for trains from Berlin-based IT specialist IVU Traffic Technologies has reached a major milestone.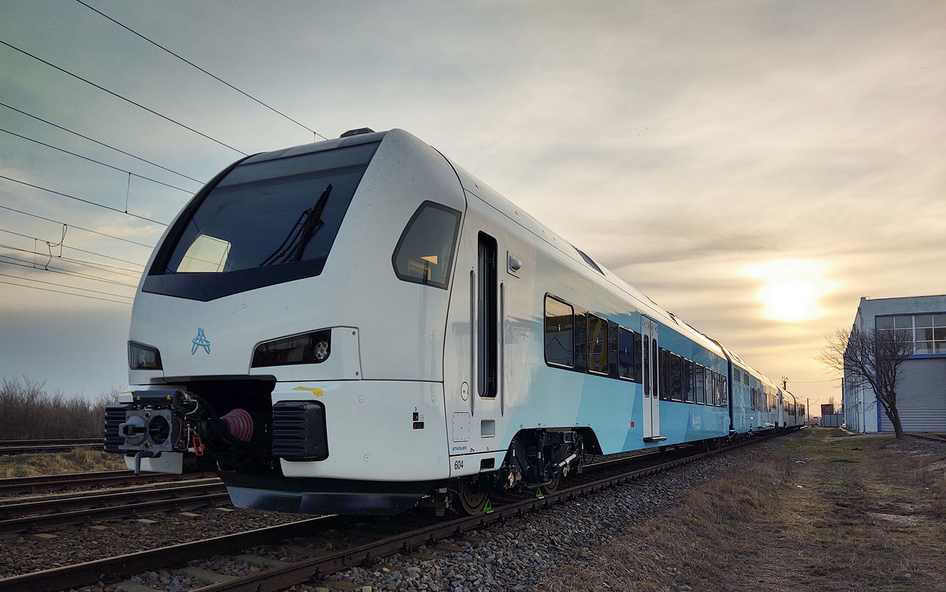 Since 2018, IVU has been working on behalf of Stadler as general contractor responsible for system integration in 68 traction units for a Dutch railway company. One particular focus of the project has been implementing a cutting-edge passenger information system, with both Stadler and the end client deliberately opting for the complete solution offered by IVU. IVU also took on integration services for all third-party hardware used in the passenger information system as well as in-vehicle video surveillance.
The central control unit on the train, the high-performance IVU.cockpit on-board software, monitors all communication with off-track facilities, processes all incoming and outgoing data and controls the passenger information display in the vehicle via the ITxPT protocol. Both the train drivers and the control centre can output up-to-date passenger information on the displays on board the train. Both can also easily make automatic and manual announcements in the passenger compartments. In addition, passengers can view passenger load information on special exterior displays on all carriages, which is a particularly useful feature in the current situation as it makes it easier to maintain social distancing and reinforces confidence in public transport.
The excellent integration with the off-track background system, also provided by IVU, means that schedule changes automatically trigger updates to the passenger information. All data is transmitted entirely over the air to the on-board computer. This will take place via 5G at a later date. IVU.cockpit's intuitive interface for driver operation also incorporates images from the rear-view camera as well as the state-of-the-art vehicle surveillance system with an alarm activation feature.
"With our complete system comprising on-board software and an off-track background system, our customer can now enjoy the benefits of a complete data stream from a single provider," says Matthias Rust, CTO of IVU Traffic Technologies. "We are immensely proud of having implemented this sophisticated project in such a short timeframe, especially given the challenging conditions in recent months. The experience that we have gained here will serve us well in future, as we will be able to bring it to bear in similar projects with our other rail customers, from which we have already received several enquiries."
IVU Traffic Technologies has been providing efficient and environmentally friendly public transport for over 45 years with more than 800 engineers. The integrated standard products of the IVU.suite map all the processes of bus and rail companies: from planning and dispatching to operations control, ticketing and passenger information, right through to the settlement of transport contracts. In close partnership with our customers, we lead demanding IT projects to success and therefore ensure reliable mobility in the metropolises of the world.
IVU. SYSTEMS FOR VIBRANT CITIES.
Feel free to contact us
We look forward to hearing from you
Do you want to talk with a customer advisor or learn more about career opportunities with us? Or maybe there is something else you want to talk to us about? Write to us – your contact person will get back in touch with you as quickly as possible.
Subscribe to IVU News
Stay informed – get the latest news about our projects, customers and products directly into your inbox.