Back
IVU.rail at MTR Nordic AB
Complete system for rail transport as Software as a Service – also on the Swedish Mälarbanan concession, MTR Nordic plans and schedules its personnel and vehicles with the integrated standard solution IVU.rail from IVU Traffic Technologies. Convenience functions such as Duty Optimisation and Automatic Personnel Dispatch (APD) significantly speed up the planning processes.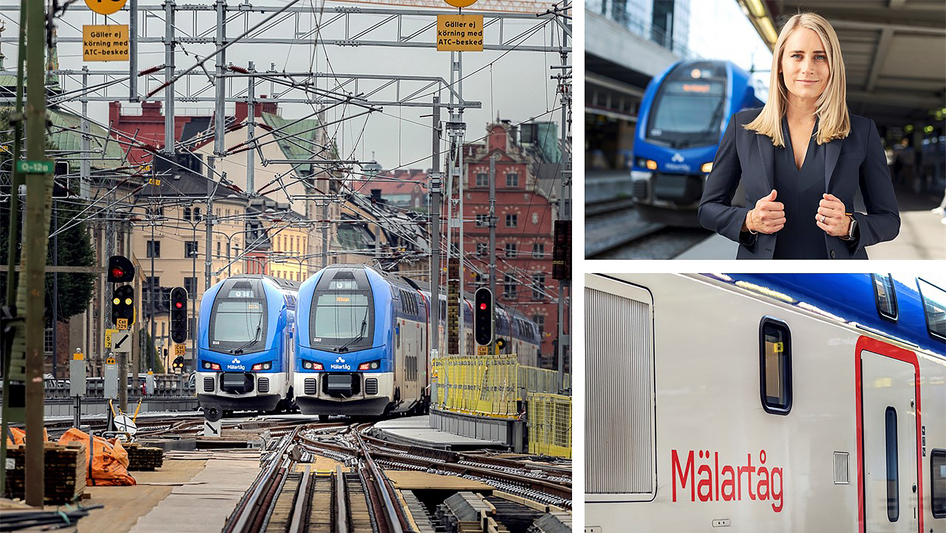 MTR Nordic AB is a subsidiary of MTR Corporation Ltd (UK) which is based in London and is part of the global MTR Group. The MTR Nordic Group includes MTR Tunnelbanan, MTR Pendeltågen, MTR Tech, MTRX, MTR Mälartåg and MTR Nordic. In addition to the metro and suburban rail operations in Stockholm and a route to Gothenburg, the company has now also won the tender for the Mälarbanan concession. In order to be able to ensure efficient and customer-friendly long-haul transport on the 277 km long railway link between the Swedish capital and Örebro from December 2021, MTR Nordic AB is relying on the integrated standard solution IVU.rail – for the first time as Software as a Service – as it has already done for the Stockholm Pendeltågen network.
This will provide the railway company with a uniform system for planning and dispatching all vehicles and employees on the Mälarbanan railway link. This means that the planners at MTR Nordic AB can now also create consistent timetables in Swedish long-haul transport and integrate these into operational timetable planning and vehicle working scheduling with the help of an intelligent suggestion system. Based on the vehicle working scheduling, suitable duty schedules can be created, which are available to the locomotive engineers and the train personnel at the touch of a finger on the IVU.pad mobile app. The duty optimisation and the automatic personnel dispatch ensure that duties are always balanced and fair.
"We are pleased to be able to use IVU's proven standard system in our newly won concession as well", says Frida Ukmar, CEO at MTR Mälartåg. "Our planners and dispatchers have already built up a high level of expertise with IVU.rail in the Pendeltågen network, which is why we can carry out the new project almost completely independently."
"We have already been working successfully with MTR Nordic AB in Stockholm since 2016," says Oliver Grzegorski, Head of the Rail Division at IVU Traffic Technologies. "The fact that MTR Nordic now also plans and dispatches the Mälarbanan railway link, which is important for long-haul transport in Sweden, with our software further consolidates our position in Scandinavia."
IVU Traffic Technologies has been providing efficient and environmentally friendly public transport for over 45 years with more than 800 engineers. The integrated standard products of the IVU.suite map all the processes of bus and rail companies: from planning and dispatching to operations control, ticketing and passenger information, right through to the settlement of transport contracts. In close partnership with our customers, we lead demanding IT projects to success and therefore ensure reliable mobility in the metropolises of the world.
IVU. SYSTEMS FOR VIBRANT CITIES.
Feel free to contact us
We look forward to hearing from you
Do you want to talk with a customer advisor or learn more about career opportunities with us? Or maybe there is something else you want to talk to us about? Write to us – your contact person will get back in touch with you as quickly as possible.
Subscribe to IVU News
Stay informed – get the latest news about our projects, customers and products directly into your inbox.