Back
IVU.rail at SJ
Convenient train path management and a long-term cooperation – since the end of 2021, SJ dispatches all its trains and more than 3000 employees with the standard system IVU.rail from IVU Traffic Technologies. In addition, the Swedish railway company will rely on the train path management in IVU.rail to manage train paths and track all orders.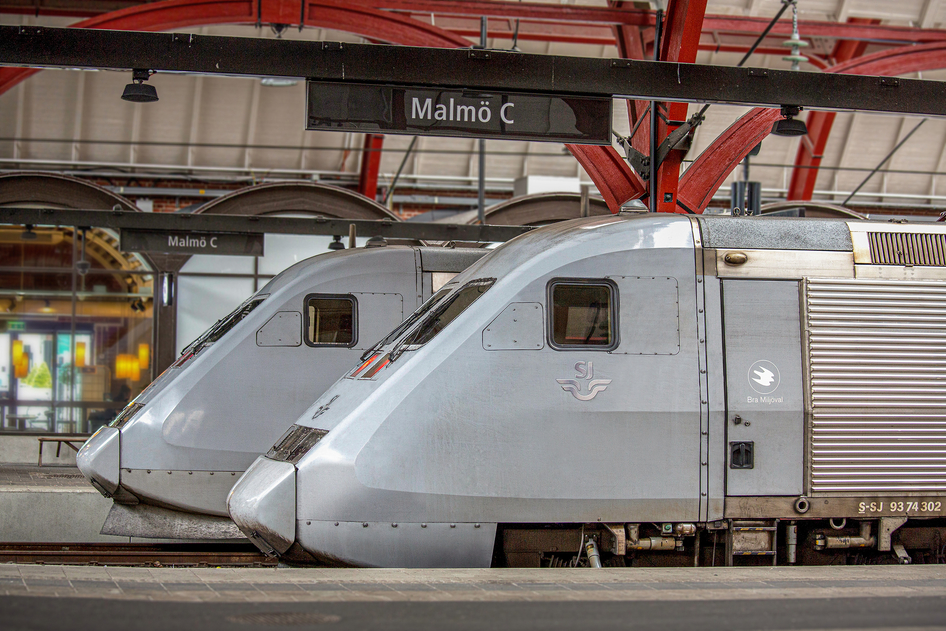 SJ AB, as Sweden's largest railway company, connects not only people in Sweden but throughout Scandinavia – from Copenhagen in the south to Northern Sweden, the railway company services up to 400 different stations every day. SJ trusts in IVU.rail to establish a digital workflow from planning to dispatch and intends to deepen a long-term cooperation based on a software-as-a-service (SaaS) model including the IVU.cloud.
In addition to planning, the railway company can thus dispatch all its trains and more than 3000 employees in just one system. Furthermore, IVU.rail already supports the forthcoming European standards TAP TSI and the train composition messages via PTCM, which will be compulsory from December 2023.
"We are fully convinced that IVU.rail is the right system to support our business and that IVU is the right partner now and in the future to increase our efficiency and continue our process of digitalization", says Johan Näsman, CIO at SJ AB.
"I would like to thank the combined team from SJ and IVU for the great work and the successful cooperation so far, despite Corona", says Oliver Grzegorski, Managing Director Rail at IVU Traffic Technologies. "We are very proud of the steadily growing user community of IVU.rail, which now extends thanks to SJ from the Mediterranean to the Arctic Circle."
IVU Traffic Technologies has been providing efficient and environmentally friendly public transport for over 40 years with more than 800 engineers. The integrated standard products of the IVU.suite map all the processes of bus and rail companies: from planning and dispatching to operations control, ticketing and passenger information, right through to the settlement of transport contracts. In close partnership with our customers, we lead demanding IT projects to success and therefore ensure reliable mobility in the metropolises of the world.
IVU. SYSTEMS FOR VIBRANT CITIES.
Feel free to contact us
We look forward to hearing from you
Do you want to talk with a customer advisor or learn more about career opportunities with us? Or maybe there is something else you want to talk to us about? Write to us – your contact person will get back in touch with you as quickly as possible.
Subscribe to IVU News
Stay informed – get the latest news about our projects, customers and products directly into your inbox.