Back
IVU.rail for ILSA
Efficient planning and dispatch of all vehicles and personnel – ILSA is the first Spanish railway customer to opt for the integrated standard system IVU.rail from IVU Traffic Technologies. The Berlin-based IT specialist implemented the project completely from the IVU.cloud in just three months.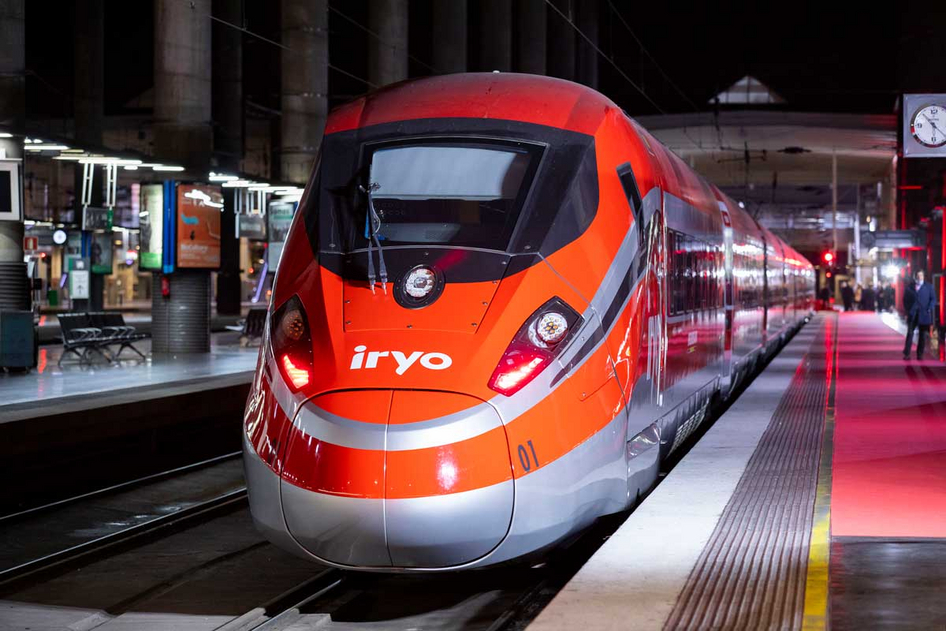 Intermodalidad de Levante S.A. (ILSA), a consortium of the Italian state railway Trenitalia and the airline Air Nostrum, is the first private railway company with high-speed trains in Spain. Equipped with iryo trains based on the Frecciarossa ETR1000, ILSA transports passengers from Madrid to Barcelona since November 2022. The young railway company opted for IVU.rail from the outset for the planning and dispatch of all trains and personnel.
IVU.rail was implemented through FSTechnology, the IT company of FS group, that grants an accurate demand management and an effective delivery of the software ensuring full satisfaction of customer requirements.
In order to be able to introduce IVU.rail in just three months, IVU and FSTechnology implemented the entire system from the IVU.cloud already used by Trenitalia. As of now, ILSA benefits from consistent planning and dispatch data. The high-performing IVU.cloud is capable of even resource-intensive use cases, such as automatic personnel dispatch (APD), duty optimisation or adjustment optimisation, which helps ILSA's planners with their tasks and makes processes much faster.
"ILSA is a highly exciting young company that will enrich the Spanish railway market," says Federico Marinucci, CEO at IVU Traffic Technologies Italy. "We are very proud to have made our first step in Spain and look forward to many more projects in one of the most important markets in Europe."
IVU Traffic Technologies has been providing efficient and environmentally friendly public transport for over 45 years with more than 800 engineers. The integrated standard products of the IVU.suite map all the processes of bus and rail companies: from planning and dispatching to operations control, ticketing and passenger information, right through to the settlement of transport contracts. In close partnership with our customers, we lead demanding IT projects to success and therefore ensure reliable mobility in the metropolises of the world.
IVU. SYSTEMS FOR VIBRANT CITIES.
Feel free to contact us
We look forward to hearing from you
Do you want to talk with a customer advisor or learn more about career opportunities with us? Or maybe there is something else you want to talk to us about? Write to us – your contact person will get back in touch with you as quickly as possible.
Subscribe to IVU News
Stay informed – get the latest news about our projects, customers and products directly into your inbox.