Back
IVU.rail for Keolis Downer Adelaide
Flexible deployment of staff, balanced duties and satisfied employees – Keolis Downer Adelaide (KDA), proud operator of Adelaide Metro train services, is using the integrated crew management product and IVU.pad from IVU Traffic Technologies to operate the Adelaide Metropolitan Passenger Rail Network (AMPRN). This extension enables Australia's largest private transport operator to enhance the efficiency of its rostering processes and allows direct mobile communication between crew management and customer-facing staff.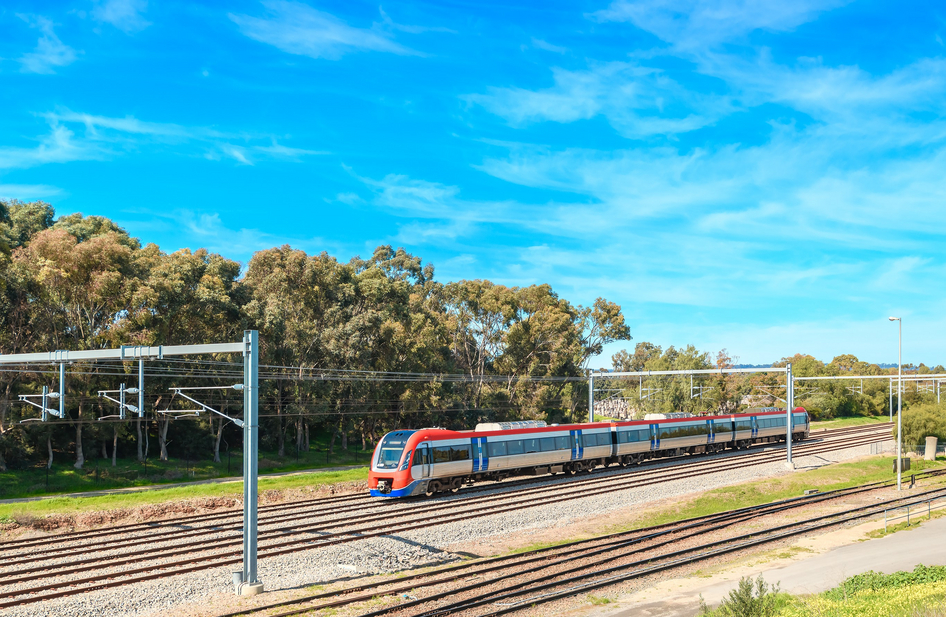 Keolis started using IVU.rail in January 2021 to operate the commuter railway service in Adelaide, South Australia's capital city, in a region known for its stunning coastline and excellent vineyards. To deploy its nearly 370 employees as effectively as possible, the rail operator proceeded to roll out IVU's integrated personnel dispatch system IVU.crew as well as IVU.pad in June of this year.
With immediate effect, Keolis can plan and manage its vehicles and personnel consistently using a single system. That means that roster managers can create efficient and balanced rosters and crew assignments that can be adjusted flexibly to accommodate changes before and during service operation. All frontline Keolis staff can view their scheduled work on their personal devices using IVU.pad and can quickly get in touch with the control centre whenever necessary.
"Thanks to the newly deployed IVU.rail functionality, we can now dispatch all of our employees, from stationary staff to drivers and passenger service assistants, consistently and efficiently using a single system," said Chris Carson, Director of Service Delivery at KDA. "At the same time, IVU.pad's intuitive and user-friendly interface benefits our employees and improves communication between the train crew supervisors and our drivers, passenger service assistants, station staff and others, ultimately resulting in a better train travel experience for our passengers."
"We are delighted that KDA is such a dedicated user of our integrated solutions," said Dr Sebastian Wahle, Head of Rail International at IVU Traffic Technologies. "Working with them on this project has been a great experience, and we hope that we will have the chance to lend our support to Keolis again in the future, both in Australia and beyond."
IVU Traffic Technologies has been providing efficient and environmentally friendly public transport for over 40 years with more than 800 engineers. The integrated standard products of the IVU.suite map all the processes of bus and rail companies: from planning and dispatching to operations control, ticketing and passenger information, right through to the settlement of transport contracts. In close partnership with our customers, we lead demanding IT projects to success and therefore ensure reliable mobility in the metropolises of the world.
IVU. SYSTEMS FOR VIBRANT CITIES.
Feel free to contact us
We look forward to hearing from you
Do you want to talk with a customer advisor or learn more about career opportunities with us? Or maybe there is something else you want to talk to us about? Write to us – your contact person will get back in touch with you as quickly as possible.
Subscribe to IVU News
Stay informed – get the latest news about our projects, customers and products directly into your inbox.