Back
IVU.rail for S-Train Copenhagen
Optimum vehicle working scheduling and disruption management around the clock – Danske Statsbaner (DSB) plan and dispatch Copenhagen's entire suburban rail transport with the integrated standard system IVU.rail from IVU Traffic Technologies. To further standardise the system landscape, DSB will in future also rely on IVU's complete solution for all duty scheduling and personnel allocation in Copenhagen.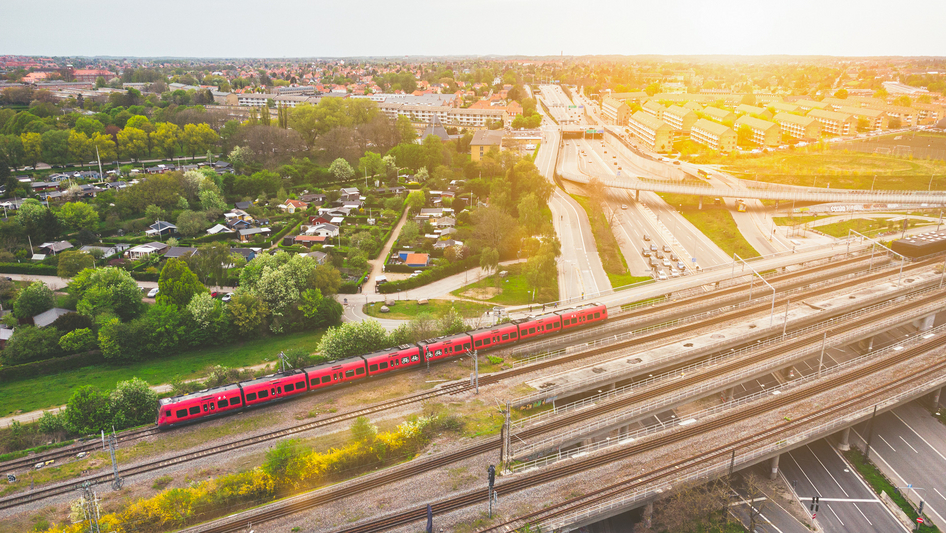 On the basis of a long-term framework agreement, DSB are building a new digital production platform together with IVU in order to be able to deploy trains and train personnel more quickly and flexibly. DSB already plan and dispatch all vehicles in Copenhagen's suburban rail transport with IVU.rail, and personnel deployment will also be controlled with IVU's standard software in the next step.
DSB can already create optimal timetables and vehicle workings in just one system and are able to react quickly in the event of disruptions. Planners benefit from an intelligent suggestion system that automatically recommends the best possible vehicle schedules for railcars and trains, taking timetables into account. At the same time, IVU.rail displays all information on the current operational situation and supports the dispatch managers in resolving disruptions.
"Introducing IVU.rail for all our long-haul and regional rail transport after the introduction with the Copenhagen S-Train means we will be able to align our planning and dispatching processes throughout the network," said Thomas Gordon Clausen, Head of Current Operations at DSB. "This simplifies our system landscape, increases operational quality, and saves valuable resources at the same time."
"DSB is known beyond the borders of Denmark for efficiency and punctuality," said Oliver Grzegorski, Head of the Rail Division at IVU Traffic Technologies, "and we are very proud that we are able to support this with our complete IVU.rail system, initially in Copenhagen and in future nationwide as well."
IVU Traffic Technologies has been providing efficient and environmentally friendly public transport for over 40 years with more than 800 engineers. The integrated standard products of the IVU.suite map all the processes of bus and rail companies: from planning and dispatching to operations control, ticketing and passenger information, right through to the settlement of transport contracts. In close partnership with our customers, we lead demanding IT projects to success and therefore ensure reliable mobility in the metropolises of the world.
IVU. SYSTEMS FOR VIBRANT CITIES.
Feel free to contact us
We look forward to hearing from you
Do you want to talk with a customer advisor or learn more about career opportunities with us? Or maybe there is something else you want to talk to us about? Write to us – your contact person will get back in touch with you as quickly as possible.
Subscribe to IVU News
Stay informed – get the latest news about our projects, customers and products directly into your inbox.