Back
IVU.rail for SJ in Norway
The Swedish national railway SJ is taking on two more concessions – using the integrated standard solution IVU.rail from IVU Traffic Technologies.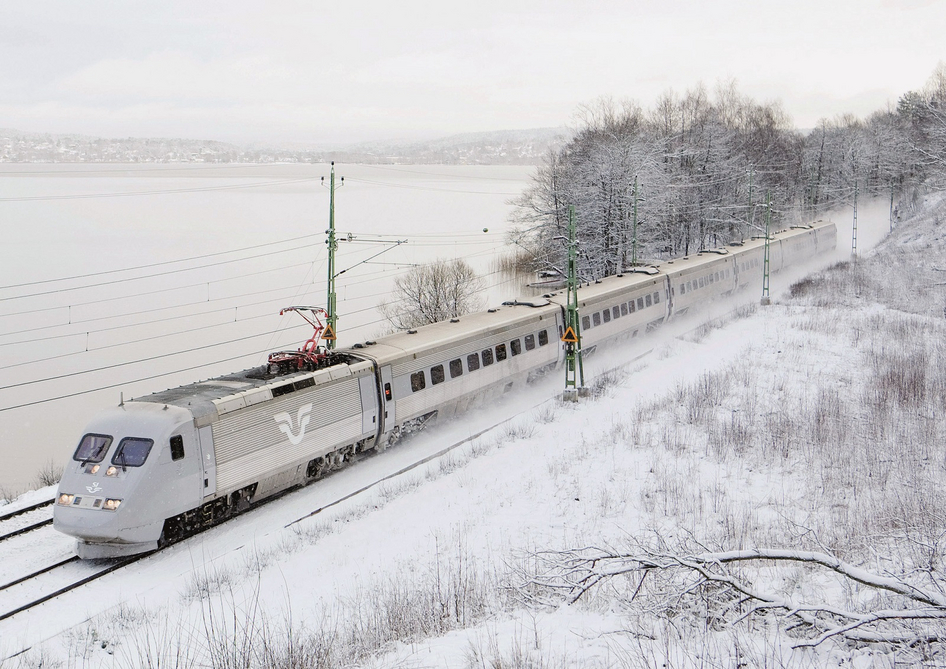 With around 5,000 employees, SJ gets more than 54 million passengers safely to their destination every year. Since 2016 IVU.rail has been helping the company to replace multiple individual systems in order to accelerate its planning and dispatching processes. For its two new concessions, SJ Norge and SJ Öresundståg, SJ has opted for IVU.rail again.
Having won the concession in Norway in June 2019, SJ started using IVU.rail's planning and dispatching toolsl for it in June 2020. IVU provides the hosting and all technical management of the system in IVU.cloud. In addition, the mobile app IVU.pad ensures optimum communication between drivers and dispatchers. To make sure production started on time, SJ used the standardised implementation process IVU.xpress for a fast rollout of the standard software and a short project lead time.
"Just nine months from the start of the project to going live – that was a real challenge. We are very pleased that IVU.rail was entirely ready for use when operations began," says Dr Sebastian Wahle, Head of International Rail Projects at IVU Traffic Technologies. "The most important factor was the close, partnership-based collaboration with SJ, which also enabled us to remove unexpected obstacles without complications."
"We are immensely proud of leading the project to success in such a short timeframe. This underlines just how well our standard system performs out of the box," says Oliver Grzegorski, Division Manager Rail at IVU Traffic Technologies. "In recent months, we have had a lot of exceptional circumstances to deal with. Since the start of the coronavirus pandemic, we have only been able to meet virtually – this is going really well, and shows that our teams are able to introduce systems smoothly despite the current situation."
IVU Traffic Technologies has been providing efficient and environmentally friendly public transport for over 40 years with more than 800 engineers. The integrated standard products of the IVU.suite map all the processes of bus and rail companies: from planning and dispatching to operations control, ticketing and passenger information, right through to the settlement of transport contracts. In close partnership with our customers, we lead demanding IT projects to success and therefore ensure reliable mobility in the metropolises of the world.
IVU. SYSTEMS FOR VIBRANT CITIES.
Feel free to contact us
We look forward to hearing from you
Do you want to talk with a customer advisor or learn more about career opportunities with us? Or maybe there is something else you want to talk to us about? Write to us – your contact person will get back in touch with you as quickly as possible.
Subscribe to IVU News
Stay informed – get the latest news about our projects, customers and products directly into your inbox.