Back
IVU.rail for the Lithuanian Railways
Simple installation, fast updates, extensive support – the passenger transport subsidiary of the Lithuanian national railway, LTG Link, is not taking any chances with its new planning and dispatch system. The Berlin-based IT specialist IVU Traffic Technologies is supplying its complete, tried-and-tested standard system for rail transport, IVU.rail, in the form of a software-as-a-service model.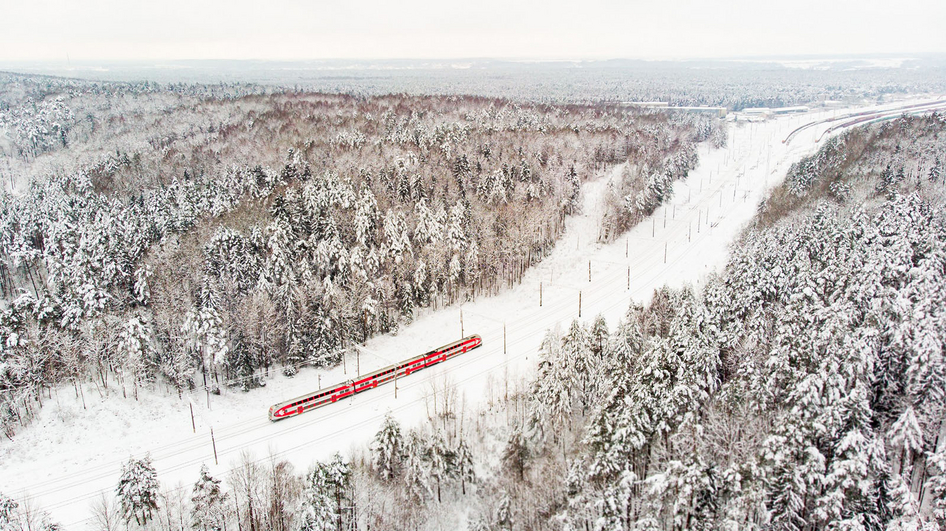 Lithuanian Railways (LTG) is one of the largest groups of companies in Lithuania, administering the country's railway network. In 2019 the passenger transport subsidiary LTG Link carried more than 5.5 million passengers over a rail network covering around 1,900 kilometres. With a systematic modernisation programme, the company is looking to significantly increase its efficiency and its share of the total volume of traffic in Lithuania over the coming years. And IVU.rail will help it to achieve its goals.
IVU's integrated standard system prevailed in a pan-European tender, with the client particularly impressed by the solution's unique functional scope. In future, LTG Link will plan and dispatch its entire vehicle fleet and personnel in a standardised environment. Efficiency will be achieved here thanks not only to fully digital workflows, but also – and above all – the powerful optimisation cores of IVU.rail, which make it easier for planners to create optimal vehicle and duty schedules. In addition, the IVU.pad mobile app integrates drivers directly in the dispatch process. IVU is supplying the entire system in a software-as-a-service model and so will assume responsibility for operation, hosting and support in the IVU.cloud.
"This system is one of the most important digitalisation projects for the company: it will be used for planning train journeys and staff workload. The system will enable coordination of train schedules and routes, planning and allocation of trains, generation of staff working schedules as well as prompt implementation of any changes required. This solution will allow the company to analyse everyday operations and increase efficiency by taking away the burden of manual activities and excessive paperwork," says Linas Baužys, CEO of LTG Link.
"We are delighted to work with LTG on this project, which will see us continue to advance the digital transformation in rail transport," said Martin Müller-Elschner, CEO of IVU. "Making IVU.rail available in the IVU.cloud underlines the fact that this form of licensing is also suitable for operations-critical software. This will enable LTG to concentrate fully on the planning and dispatch of railway traffic, while we take care of all the necessary IT."
IVU Traffic Technologies has been providing efficient and environmentally friendly public transport for over 40 years with more than 800 engineers. The integrated standard products of the IVU.suite map all the processes of bus and rail companies: from planning and dispatching to operations control, ticketing and passenger information, right through to the settlement of transport contracts. In close partnership with our customers, we lead demanding IT projects to success and therefore ensure reliable mobility in the metropolises of the world.
IVU. SYSTEMS FOR VIBRANT CITIES.
Feel free to contact us
We look forward to hearing from you
Do you want to talk with a customer advisor or learn more about career opportunities with us? Or maybe there is something else you want to talk to us about? Write to us – your contact person will get back in touch with you as quickly as possible.
Subscribe to IVU News
Stay informed – get the latest news about our projects, customers and products directly into your inbox.