Back
IVU.suite at ATB Servizi Spa, APT Gorizia and AMAT Taranto
Planning, dispatch, and optimisation from a single source – three more transport companies in Italy have opted for the integrated standard system IVU.suite from IVU Traffic Technologies. IVU's Italian subsidiary was able to win public tender contracts from ATB Servizi Spa, APT Gorizia, and AMAT Taranto.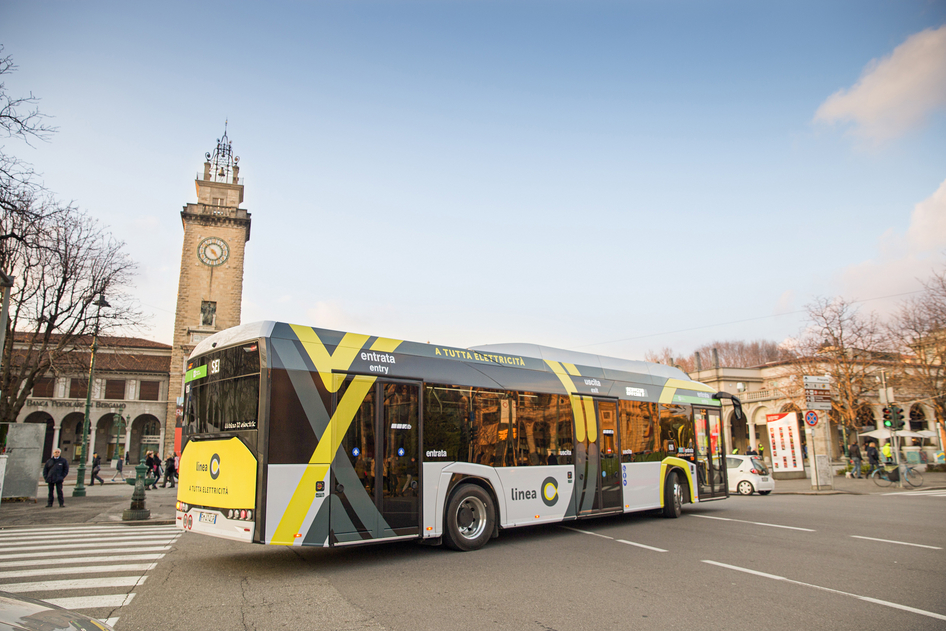 Azienda Trasporti Bergamo Servizi Spa (ATB) operates bus, tram, and cable car services in the Lombard city near the Alps. From April 2022, ATB will use the complete system IVU.suite for creating timetables and rosters and for personnel planning and dispatch. ATB's planners will therefore benefit from consistent planning information all the way from trips and vehicle workings through to duties. The system takes any changes to individual vehicle workings into account immediately and suggests amendments to duty schedules where required, while special optimisation algorithms, developed in collaboration with IVU's partner LBW Optimization, merge thousands of duty elements to create the perfect duty schedule within just a few minutes.
Azienda Provinciale Trasporti Gorizia (APT) will also be using the IVU.suite to connect the cities of Trieste, Gorizia and Udine with its bus routes. Like Azienda Trasporti Bergamo, APT will also receive a continuous digital workflow from planning to dispatch. In addition, the integrated optimisation helps the planners to calculate resource-saving vehicle workings and fair duty schedules.

The transport company AMAT in the Taranto region, on the other hand, is relying on IVU's expertise as an external consultant in a duty optimisation project. The aim of this collaboration is to further improve the flexibility and satisfaction of the employees at AMAT, through fairer allocations and more balanced working time accounts, for example.
"Winning no less than three public tenders within just a few months makes us very proud," says Federico Marinucci, CEO of IVU Traffic Technologies Italy. "In addition to our 35 long-standing customers, including Autolinee Toscane, Trenitalia, and ATM Milan, the trust of ATB Bergamo, APT Gorizia and AMAT Taranto is further proof that the IVU.suite has become the leading system in Italy over the last 20 years."
IVU Traffic Technologies has been providing efficient and environmentally friendly public transport for over 40 years with more than 800 engineers. The integrated standard products of the IVU.suite map all the processes of bus and rail companies: from planning and dispatching to operations control, ticketing and passenger information, right through to the settlement of transport contracts. In close partnership with our customers, we lead demanding IT projects to success and therefore ensure reliable mobility in the metropolises of the world.
IVU. SYSTEMS FOR VIBRANT CITIES.
Feel free to contact us
We look forward to hearing from you
Do you want to talk with a customer advisor or learn more about career opportunities with us? Or maybe there is something else you want to talk to us about? Write to us – your contact person will get back in touch with you as quickly as possible.
Subscribe to IVU News
Stay informed – get the latest news about our projects, customers and products directly into your inbox.