Back
Network timetable information for VBB
Compiling and enriching timetable data and preparing it for use in information systems – on behalf of the VBB, the Berlin-Brandenburg public transport authority, IVU Traffic Technologies is ensuring that the region's timetables are current at all times with the IVU.pool timetable management tool.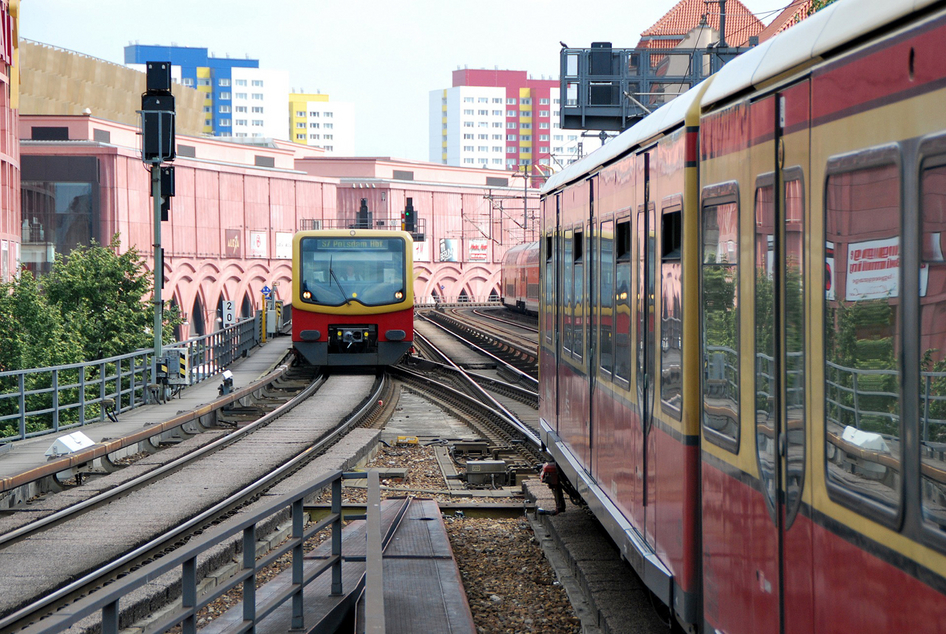 Covering more than 30,000 km², the VBB network area is roughly the size of Belgium and is therefore among the largest in Europe. In total, the 36 network members operate more than 1,000 routes and call at more than 13,000 stops each day. In addition, the timetable information across the VBB network integrates numerous connections from companies in neighbouring regions. The VBB has now commissioned IVU to continue managing data integration until the end of 2024.
Standardised interfaces make it easier for the IVU engineers to import data from the various planning systems and ensure reliable data harmonisation. At the same time, IVU.pool allows data on walking distances, transfer times or accessibility information to be added to the timetable information. Thanks to a special component, on-demand buses not connected with a route or the BerlKönig BC shuttle bus can also be modelled in IVU.pool and output in the VBB's timetable information.
"The functional scope of the IVU.pool system that is used enables a high degree of efficiency and cost effectiveness in editing and is one of the reasons why we awarded the contract for data integration to IVU following the tender," said Alexander Pilz, Head of Passenger Information at the VBB. "In addition, we profit from IVU's long-standing expertise that comes into play in extraordinary situations such as those related to the coronavirus pandemic in particular."
In order to incorporate the regular changes to the timetables due to pandemic-related developments in a timely manner, the IVU engineers updated the VBB timetable twice as often as they normally would. Besides specialist support, IVU is responsible for all technical administration of IVU.pool. In future, the system will be fully hosted in the IVU.cloud, the powerful servers of which enable higher performance and even faster data preparation.
"The VBB is an important reference client for IVU.pool right on our doorstep, which makes receiving this renewed order now all the more pleasing," said Lutz Trostorf, responsible division manager at IVU. "It underlines the fact that we as a system supplier and service provider present an attractive offering – and can use it to take care of important network tasks."
IVU Traffic Technologies has been providing efficient and environmentally friendly public transport for over 45 years with more than 800 engineers. The integrated standard products of the IVU.suite map all the processes of bus and rail companies: from planning and dispatching to operations control, ticketing and passenger information, right through to the settlement of transport contracts. In close partnership with our customers, we lead demanding IT projects to success and therefore ensure reliable mobility in the metropolises of the world.
IVU. SYSTEMS FOR VIBRANT CITIES.
Feel free to contact us
We look forward to hearing from you
Do you want to talk with a customer advisor or learn more about career opportunities with us? Or maybe there is something else you want to talk to us about? Write to us – your contact person will get back in touch with you as quickly as possible.
Subscribe to IVU News
Stay informed – get the latest news about our projects, customers and products directly into your inbox.