Back
Standard system for planning buses and personnel for IETT
One of the liveliest major cities in the world will be using the IVU.suite from IVU Traffic Technologies soon. The Istanbul transport company IETT ordered the Berlin IT specialist's standard solution for public transport in order to plan run schedules and duties of vehicles and drivers. The leading optimisation tools of the IVU.suite are part of the package, ensuring maximum efficiency.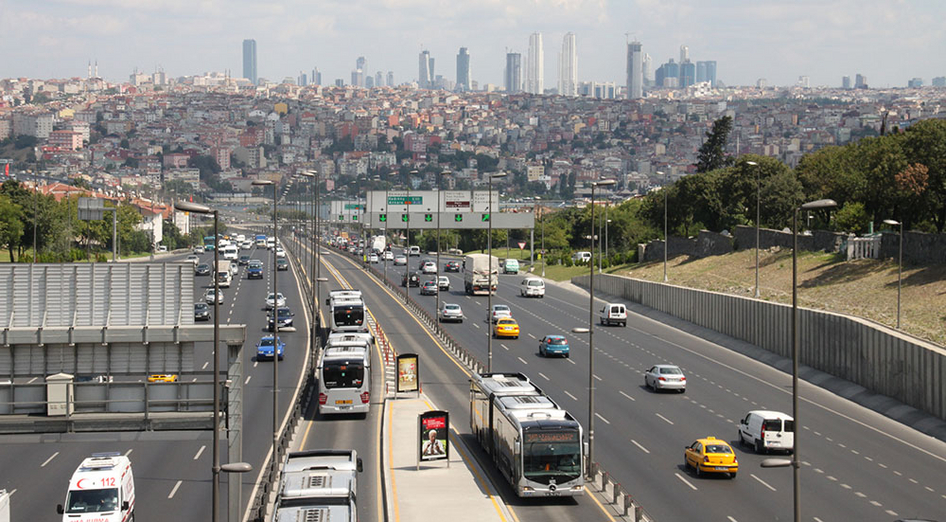 One of the largest bus operators in the world, IETT provides reliable public transport services in this city of 15 million inhabitants on the border between Europe and Asia. IETT's extensive transport network also includes the Istanbul BRT system Metrobüs, which carries around a million passengers a day between the two continents on its seven routes. Across all its services, IETT deploys more than 6,000 vehicles and 5,000 dedicated drivers. All of them will be assigned effectively with the IVU.suite in future.
With its sophisticated mathematical algorithms, the IVU.suite can process substantial data volumes such as those in Istanbul without effort. "The combination of large vehicle fleets of various modes of transport coupled with full coverage of functions in an integrated IT system leads to huge complexity," said Martin Müller-Elschner, CEO of IVU Traffic Technologies. "IETT's order again underlines the fact that our IVU.suite is the international benchmark for tasks of this size." IVU is working closely on implementation with its Turkish partner ZET Group.
IVU Traffic Technologies has been providing efficient and environmentally friendly public transport for over 40 years with more than 800 engineers. The integrated standard products of the IVU.suite map all the processes of bus and rail companies: from planning and dispatching to operations control, ticketing and passenger information, right through to the settlement of transport contracts. In close partnership with our customers, we lead demanding IT projects to success and therefore ensure reliable mobility in the metropolises of the world.
IVU. SYSTEMS FOR VIBRANT CITIES.
Feel free to contact us
We look forward to hearing from you
Do you want to talk with a customer advisor or learn more about career opportunities with us? Or maybe there is something else you want to talk to us about? Write to us – your contact person will get back in touch with you as quickly as possible.
Subscribe to IVU News
Stay informed – get the latest news about our projects, customers and products directly into your inbox.