Back
11th VDV electric bus conference: IVU.suite with new functions
Integrated standard solution for complete vehicle deployment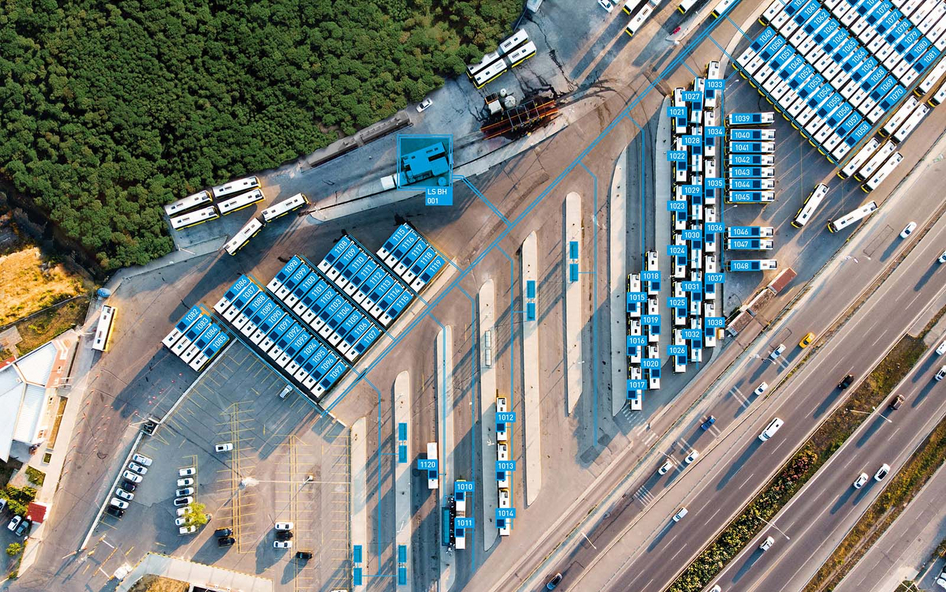 Berlin, 28 January 2020 | Planning and deploying all vehicles, from diesel buses to battery-powered electric buses, in a single system: At the 11th VDV electric bus conference (4/5 February 2020, Estrel Hotel Berlin), Berlin-based IT specialist IVU Traffic Technologies will showcase numerous new functions of its standard system IVU.suite for the efficient deployment of all types of fleets.
IVU will present its solutions together with its partner ebusplan at booths 28 and 11. They will be joined by their joint subsidiary ebus solutions, who will present their newest components for the optimum deployment of electric buses, including learning algorithms for range forecasts and intelligent charging management. These solutions will also flow into the IVU products.
In doing so, IVU.suite maps all relevant operational processes for the deployment of electric buses, offering a suitable solution for every task. Be it charging management and charging times, ranges and route lengths, or depot charging and opportunity charging – IVU.suite enables planners and dispatch managers to tackle highly complex tasks. Even in the standard configuration, extensive automation helps to optimise operational workflows and integrate electric buses seamlessly into planning, dispatch and fleet management.
This allows schedule planning to use machine learning to determine the expected energy consumption for individual vehicle blocks and prepare range forecasts for various vehicles with maximum efficiency, thanks to the IVU optimisation algorithms. In addition, an integrated depot management system monitors the mileage of buses and helps with the planning of parking spaces. All functions are available in a single user interface that can be used for battery-powered electric buses, fuel-cell buses and combustion engines alike.
As part of the programme of events accompanying the exhibition, René Rothe, electric mobility product manager at IVU, will talk about IVU's experiences in actual conversion projects. The presentation entitled "Von der ersten Wirtschaftlichkeitsplanung bis zum täglichen Einsatz von Elektrobussen – Erfahrungen" (from initial efficiency planning to the daily deployment of electric buses – experiences) starts at 11:20 a.m. on 5 February in the blue Speaker's Corner on the Boulevard of Ideas.
IVU Traffic Technologies has been working for over 40 years with more than 700 engineers to ensure efficient and environmentally friendly public transport. IVU.suite's integrated standard products cover all bus and rail companies' processes: from planning, dispatching and operations controls to ticketing, passenger information and the settlement of transport contracts. By working in close partnership with our customers, we lead successful and ambitious IT projects and ensure reliable mobility in the world's metropolises.
IVU. SYSTEMS FOR VIBRANT CITIES.