Back
AAR bus+bahn digitalises its drivers' workstations with the IVU.pad
IVU provides tablet app for all bus and train drivers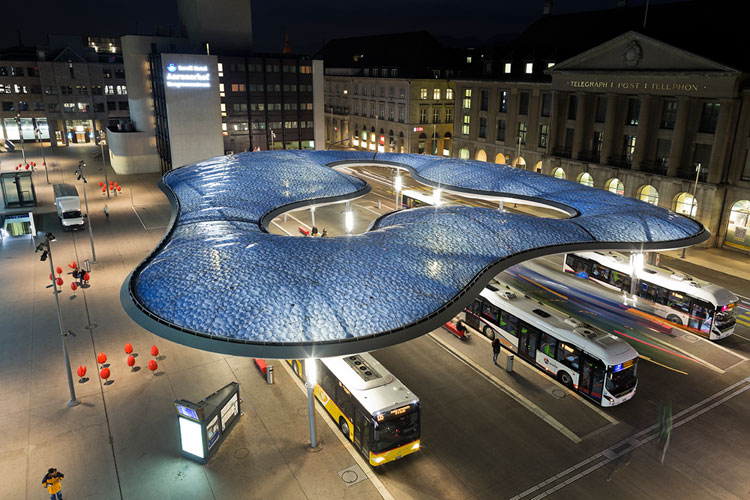 Berlin, 21 June 2016 | The future is digital for drivers at AAR bus+bahn. All the drivers of the Swiss public transport company are set to be issued with tablets. In doing this, AAR bus+bahn aims to make information more accessible, while streamlining and accelerating work flows. This is enabled by the new IVU.pad. The app from Berlin-based IVU Traffic Technologies AG acts as a central communication platform and assists drivers with the most important mobile processes.
The IVU.pad contains all information that the approx. 170 bus and train drivers need for their duty: it displays up-to-date, personalised messages about forthcoming journeys and vehicles and automatically synchronises all key documents. In addition, the IVU.pad gives drivers optimum support in their day-to-day work with a dynamic timetable (for rail operations), damage assessment and an e-learning module. In future, AAR bus+bahn's drivers will be able to use the IVU.pad to enter their working hours on the move, submit holiday requests and view current messages from the dispatching unit. The integrated interfaces connect the IVU.pad to the corresponding peripheral systems and ensure seamless data transfer.
"With the IVU.pad, we can digitalise the entire work flow of our drivers," said Andreas Kleiner, Head of Dispatching and Planning at AAR bus+bahn. "All the key information is available in fully electronic format. This saves lots of time and paper and ensures more-efficient processes and up-to-date information." Along with new iPads, the first version of the IVU.pad is to be issued to all drivers in September 2016. As the rollout progresses, IVU will be gradually incorporating new functions in the system, and these will subsequently be available to all IVU.pad customers.
"We are very proud to have AAR bus+bahn on board as a customer for the IVU.pad," said Marc Schaffert, Head of Sales and Key Account Manager of IVU for Switzerland. "Our integrated approach – particularly in combination with our IVU.plan planning system – is attracting a positive response. This is also clear from the numerous enquiries from our customers about the IVU.pad."
AAR bus+bahn is the umbrella brand of Wynental- und Suhrentalbahn AG (WSB) and Busbetrieb Aarau AG (BBA). With 23 trains and 36 buses, the two companies ensure reliable, regular public transport in the city and region of Aarau. Each year, around 14 million passengers use AAR bus+bahn's services.
IVU Traffic Technologies has been working for over 40 years with more than 700 engineers to ensure efficient and environmentally friendly public transport. IVU.suite's integrated standard products cover all bus and rail companies' processes: from planning, dispatching and operations controls to ticketing, passenger information and the settlement of transport contracts. By working in close partnership with our customers, we lead successful and ambitious IT projects and ensure reliable mobility in the world's metropolises.
IVU. SYSTEMS FOR VIBRANT CITIES.