Back
AKN using IVU.rail for all its planning and dispatching
Integrated digital personnel rostering process being set up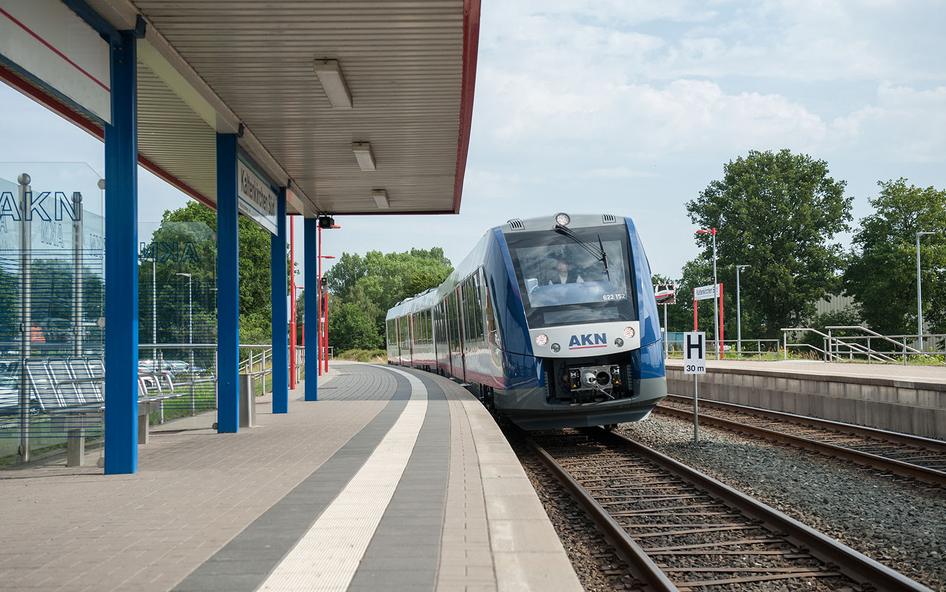 Berlin/Kaltenkirchen, 13 April 2021 | As of today, the train drivers at AKN Eisenbahn GmbH will be receiving and swapping duties electronically. This is thanks to the integrated personnel dispatch complete with digital duty and shift exchange provided by the IVU.rail standard system from Berlin-based IT specialist IVU Traffic Technologies. AKN thus stands to benefit from a fully digital workflow that encompasses everything from planning and dispatch through to payroll accounting.
AKN has already been using IVU.rail successfully for around five years to plan its timetables and vehicle schedules and handle duty scheduling for its approximately 130 drivers. The railway company from Schleswig-Holstein has now also introduced the personnel dispatch function provided by the integrated standard solution in order to further standardise and digitalise its processes.
"A uniform approach to personnel dispatch means we can deploy our resources much more efficiently and fits perfectly into our existing IVU.rail software landscape," says Enrico Blohm, local operations manager at AKN. "Planned duties can now be allocated to our train drivers easily and efficiently – without any extra manual effort whatsoever."
AKN's planners and dispatch managers use data from timetable and vehicle scheduling to produce fair, balanced duties for the drivers in a seamless process – all in a single system. In addition, the IVU.pad.employee portal supports direct communication between personnel and the dispatch team. An integrated duty and shift exchange allows modification requests to be submitted straight to dispatch managers.
"By introducing personnel dispatch, we're forging further ahead with digitalisation in our company," says AKN's Managing Director Ulrich Bergmann. "Small-scale processes such as duty swaps and reporting in sick can now be done 100% electronically without any intermediate steps or pieces of paper."
"We're proud of the fact that, even after many years of working together, AKN is still putting its trust in our integrated products," says Christian Teschner, Rail Sales Director at IVU Traffic Technologies. "It's this integrated approach that underpins the performance, efficiency and success of IVU.rail."
IVU Traffic Technologies has been working for over 40 years with more than 700 engineers to ensure efficient and environmentally friendly public transport. IVU.suite's integrated standard products cover all bus and rail companies' processes: from planning, dispatching and operations controls to ticketing, passenger information and the settlement of transport contracts. By working in close partnership with our customers, we lead successful and ambitious IT projects and ensure reliable mobility in the world's metropolises.
IVU. SYSTEMS FOR VIBRANT CITIES.