Back
Annual General Meeting of IVU AG in Berlin
Shareholders resolve dividend of EUR 0.10 per share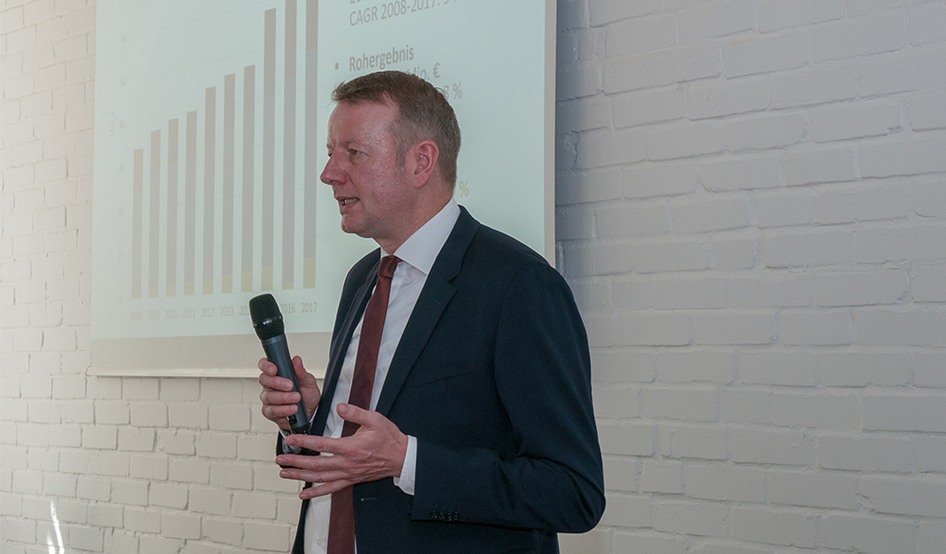 Berlin, 31 May 2018 | After a successful 2017, IVU Traffic Technologies AG investors are participating in its positive business development with a dividend of EUR 0.10 per share. At yesterday's Annual General Meeting of the Berlin-based IT specialist for public transport, the shareholders approved a corresponding proposal from the Executive Board and Supervisory Board.
The 2017 financial year was the most successful since the IVU's IPO in 2000, all figures have developed very positively. "Solutions for a digital and integrated work flow are required – that drives our growth," said Martin Müller-Elschner, CEO of IVU Traffic Technologies AG. "Nothing stands in the way of further positive development."
Shareholders were very satisfied with the continuing positive business development and ratified the conduct of the Supervisory Board and the Executive Board by a large majority. The Annual General Meeting also appointed Ms Ute Witt as new member of the Supervisory Board of IVU effective from 1 July 2018.
IVU Traffic Technologies has been working for over 40 years with more than 700 engineers to ensure efficient and environmentally friendly public transport. IVU.suite's integrated standard products cover all bus and rail companies' processes: from planning, dispatching and operations controls to ticketing, passenger information and the settlement of transport contracts. By working in close partnership with our customers, we lead successful and ambitious IT projects and ensure reliable mobility in the world's metropolises.
IVU. SYSTEMS FOR VIBRANT CITIES.