Back
Basler Verkehrs-Betriebe opt for IVU.suite
Planning and scheduling of vehicles and personnel in the cloud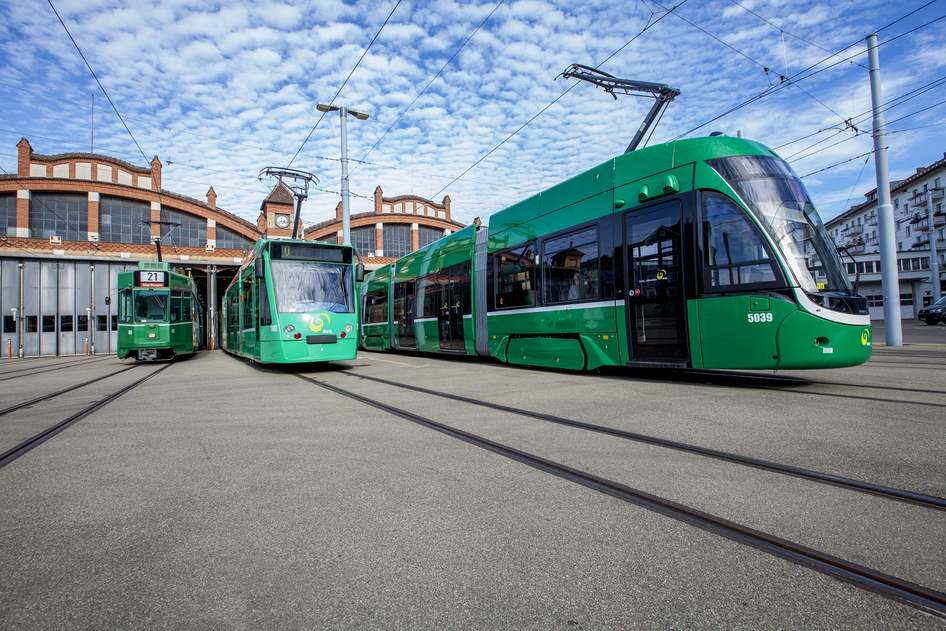 Berlin/Basel, 03 June 2020 | For planning and dispatching vehicles and personnel across the company, Basler Verkehrs-Betriebe (BVB) will be relying in future on IVU.suite from IVU Traffic Technologies. The IT specialist for public transport will take over both hosting and operation of the system in the IVU.cloud.
In addition to Switzerland, the catchment area of BVB also includes neighbouring regions in Germany and France. As a result, BVB is globally the only urban public transport operator that connects three countries with its tram lines. Over 680 drivers are on the road around the clock with around 250 trams and buses – by 2027, with 100 percent renewable electrical energy.
In future, BVB will use standard products of the IVU.suite for rostering, optimising and managing all resources. This will replace the existing individual solutions and allow BVB to have a consistent workflow across all operational areas – from timetable planning to final evaluation. The framework contract between BVB and IVU has a duration of 10 years with the option to extend. This involves a strategic partnership between the two companies in order to together create a fully integrated system landscape in the operational area.
When the contract was signed, Bruno Stehrenberger, Director of BVB, emphasised: "The integrated approach of IVU.suite convinced us. With this, we will be able to standardise our software landscape in the company and will in future have everything available from a single source. With IVU, we have gained an experienced partner for long-term cooperation in order to also optimally position ourselves for future developments such as e-mobility."
Marc Schaffert, CEO of IVU Traffic Technologies Schweiz AG, added: "We are very proud to have acquired BVB as a strategic partner. Its green trams and buses form the cornerstone for the transport infrastructure of the third largest city in Switzerland and thus plays its part in making Basel one of the most pleasant cities to live in worldwide. This partnership underlines the performance capability of IVU.suite – and has a signal effect for our entire home market."
IVU Traffic Technologies has been working for over 40 years with more than 700 engineers to ensure efficient and environmentally friendly public transport. IVU.suite's integrated standard products cover all bus and rail companies' processes: from planning, dispatching and operations controls to ticketing, passenger information and the settlement of transport contracts. By working in close partnership with our customers, we lead successful and ambitious IT projects and ensure reliable mobility in the world's metropolises.
IVU. SYSTEMS FOR VIBRANT CITIES.