Back
DB Fernverkehr puts schedule planning with IVU.rail into operation
The new digital production platform is heading in the right direction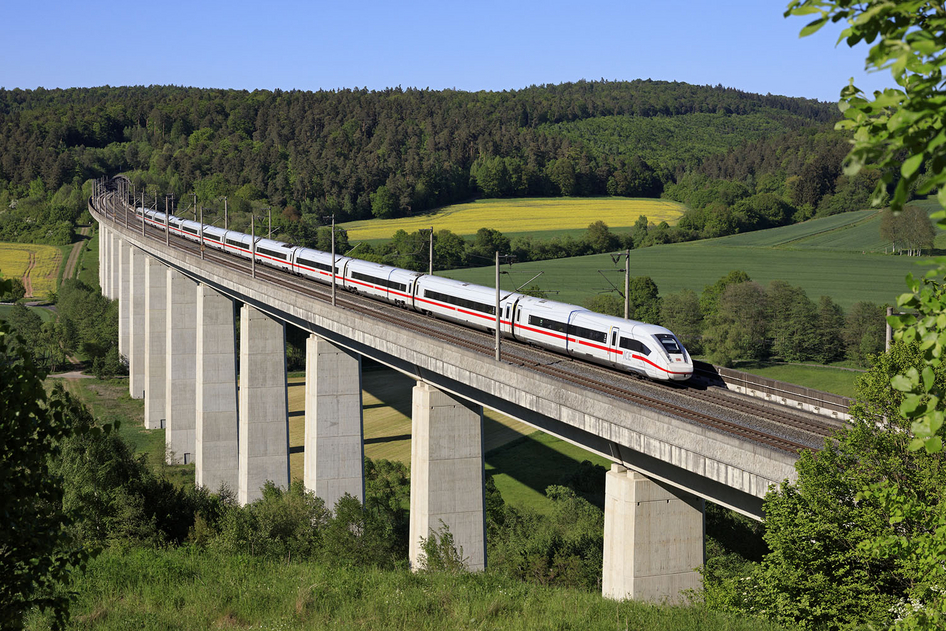 Berlin/Frankfurt, 9 February 2021 | The new digital production platform for long-haul transport is heading in the right direction – the first part of the complete system based on the IVU.rail standard system that DB Fernverkehr has been building together with Berlin-based IT specialist IVU Traffic Technologies since 2019 went live in time for the 2020 timetable change.
The new production platform is being im­ple­men­ted gradually and will bring a variety of IT applications that are relevant for the deployment of long-distance trains together under one umbrella in the future. That will enable DB Fernverkehr to deploy and manage trains and train personnel more efficiently in the future and to make travelling easier and more comfortable for passengers.
As a first step, the annual plan based on IVU.rail was successfully put into operation in November 2020. At the moment, the system primarily supports the setting of the annual train blocks. Altogether, IVU.rail processes more than 1,500 train journeys every day, which add up to around 147 million train kilometres each year.
"That is a big step towards the end-to-end digi­talisation of our planning processes," said Dr Philipp Nagl, Member of the Management Board for Operations at DB Fern­ver­kehr. "It means that we have laid the foundations for our integrated production platform that will replace the many different individual systems."
"Building a production platform for the entirety of Deutsche Bahn's long-distance operations is a ground­breaking project for us, which is why implementing the first phase on schedule pleases me all the more," said Martin Müller-Elschner, CEO of IVU Traffic Technologies. "I would like to thank the joint project team that handled this task so well in an already challenging year."
IVU Traffic Technologies has been working for over 40 years with more than 700 engineers to ensure efficient and environmentally friendly public transport. IVU.suite's in­te­gra­ted standard products cover all bus and rail companies' processes: from plan­ning, dis­patching and operations controls to ticketing, passenger information and the settle­ment of transport contracts. By working in close partnership with our customers, we lead successful and ambitious IT projects and ensure reliable mobility in the world's metro­polises.
IVU. SYSTEMS FOR VIBRANT CITIES.