Back
DB Regio Bus awards contract for new production system to IVU Traffic Technologies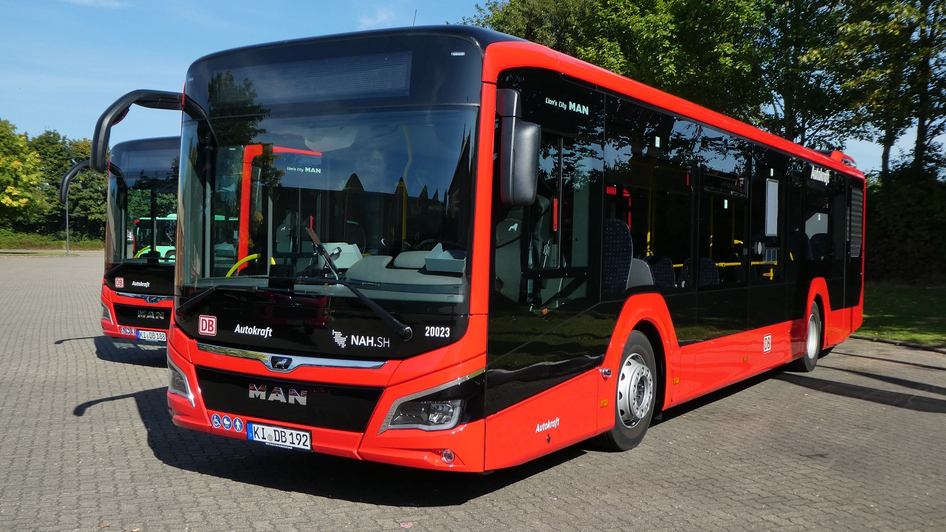 Berlin/Frankfurt am Main, 22 June 2021 | A single system for all planning and dispatching requirements across all operating regions – to achieve this aim, DB Regio Bus will soon be relying on the integrated IVU.suite standard system from Berlin-based IT specialist IVU Traffic Technologies.
The Berlin-based software provider IVU Traffic Technologies is to supply DB Regio Bus AG's new system for planning and dispatching vehicles and drivers. It will replace the current software solutions supplied by individual providers and will see the bus division of the DB Group move to a central IT solution, which will allow for nationwide standardisation of production and data capture processes enabling the division to implement innovative approaches to transport planning, dispatch and control. Efficient planning and invoicing systems help companies to operate successfully in the competitive regional public transport market. The new system will gradually be rolled out across all the regional bus companies over the next three years.
DB Regio Bus awarded the contract to IVU Traffic Technologies following a pan-European tender, with the IT service provider having submitted the most cost-effective quotation.
DB Regio Bus is the largest bus operator in Germany, servicing over 720 million passengers and providing a transport capacity in excess of eight billion passenger kilometres a year. The company schedules and dispatches over 12,000 buses a day across its six operating regions with a total of 27 individual companies.
IVU will supply its integrated IVU.suite standard system featuring optimisation algorithms that are jointly developed with mathematicians at LBW Optimization.
"This project is ground-breaking – not only because it is one of the largest orders IVU has received in the bus segment in recent years, but predominantly also because it underlines the importance of integrated standard systems for our customers," said Martin Müller-Elschner, CEO of IVU Traffic Technologies. "At the same time, the fact that DB Regio Bus has opted for our integrated solution underpins our position as the leading system supplier in Germany and gives us momentum to go after further large projects throughout Europe."
IVU Traffic Technologies has been working for over 45 years with more than 700 engineers to ensure efficient and environmentally friendly public transport. IVU.suite's integrated standard products cover all bus and rail companies' processes: from planning, dispatching and operations controls to ticketing, passenger information and the settlement of transport contracts. By working in close partnership with our customers, we lead successful and ambitious IT projects and ensure reliable mobility in the world's metropolises.
IVU. SYSTEMS FOR VIBRANT CITIES.