Back
DB Regio opts for IVU.rail
IVU and DB Regio enter into a framework contract for the delivery of an integrated planning and dispatch system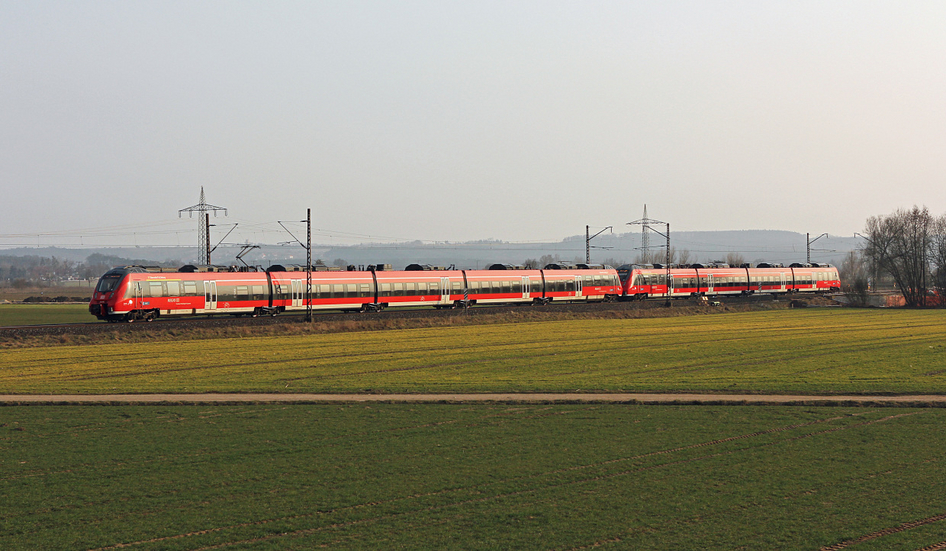 Berlin, 16 March 2017 | Planning and dispatching vehicles and personnel in one system – this is what the largest German regional public transport supplier will be able to do in the future, thanks to IVU.rail. A corresponding framework contract has been signed by DB Regio AG and IVU Traffic Technologies AG.
The contract envisages the uniform replacement of DB Regio's existing planning and dispatching systems with IVU.rail. In the future, all of DB Regio's transport networks will conduct their rail-related resource planning and dispatching through the integrated IVU system. "Our dispatching and planning will be digitalised by the IVU.rail product. In doing so, we will ensure our competitiveness," said Oliver Terhaag, DB Regio AG's production executive. "We were especially convinced by the scope of performance and the usability of IVU.rail," said Dr Frank Scholz, DB Regio AG's CIO. "With IVU, we are delighted to have won an experienced partner for this ambitious project."
DB Regio will particularly profit from the integrated production processes and the standardised data management by using the IVU software. Automatic consistency checks make it easier for planners to create suitable vehicle round trips and composite configurations. The powerful optimisation tools of IVU.rail supports the best possible results and, when needed, can generate diverse variations for advanced planning and tenders. Legal, fare-based and technical guidelines will be considered for compliant rostering.
IVU has prevailed in an international tendering process. "Within our field, this is one of the largest IT projects in the world," said Martin Müller-Elschner, CEO of IVU Traffic Technologies AG. "The decision in favour of IVU.rail underlines the unique performance of our standard solution, which already meets almost all of DB's requirements and thus enables a rapid rolling-out."
IVU Traffic Technologies has been working for over 40 years with more than 700 engineers to ensure efficient and environmentally friendly public transport. IVU.suite's integrated standard products cover all bus and rail companies' processes: from planning, dispatching and operations controls to ticketing, passenger information and the settlement of transport contracts. By working in close partnership with our customers, we lead successful and ambitious IT projects and ensure reliable mobility in the world's metropolises.
IVU. SYSTEMS FOR VIBRANT CITIES.