Back
Integrated resource planning and dispatch for Regionalverkehr Bern-Solothurn
Process harmonisation across all divisions thanks to IVU.suite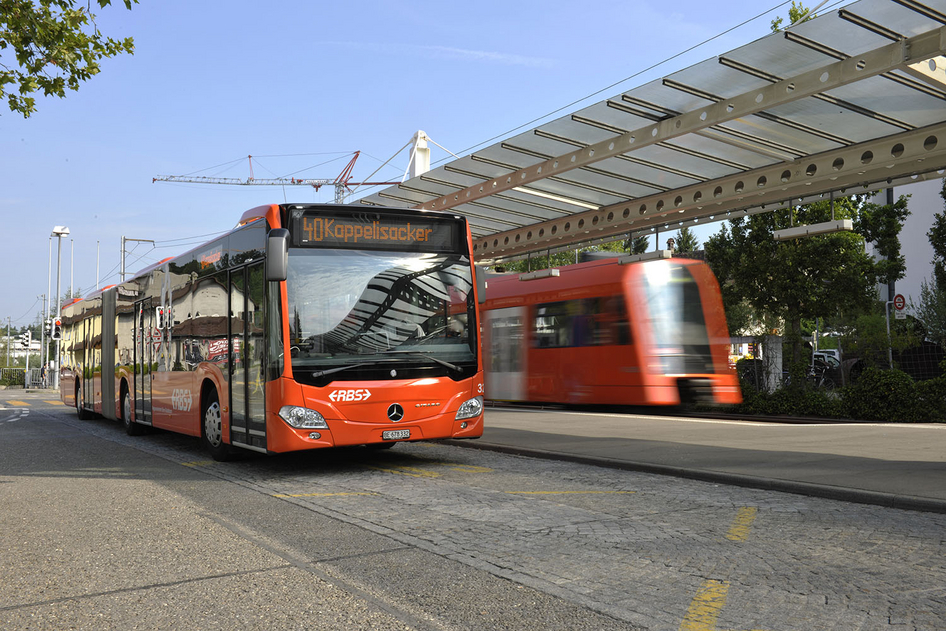 Berlin/Olten/Worblaufen, 3 March 2021 | End-to-end process chains across all divisions – RBS has decided to perform all its future vehicle and driver planning and dispatch activities across all divisions using the integrated solutions available with IVU.suite from IVU Traffic Technologies. The Berlin-based IT specialist will also be responsible for hosting and technical management of the entire system in IVU.cloud.
Regionalverkehr Bern-Solothurn (RBS) has played an integral role in Switzerland's public transport network for more than a century and every year transports on its four rail and eighteen bus routes around 26.2 million passengers quickly and safely to their destinations. RBS will now be performing all its future planning and dispatch activities for its around 250 employees and 86 trains and buses using the integrated standard products available with IVU.suite. It also plans to integrate the transport operators Busbetrieb Solothurn und Umgebung (BSU) and Busbetrieb Grenchen und Umgebung (BGU) in the system landscape and harmonise the planning and dispatch systems across all divisions.
The main benefit for RBS will be a digital, end-to-end workflow in its planning and dispatch processes across all divisions. An intelligent suggestion system and the outstanding optimisation functions available with IVU.suite will enable RBS to adjust duty schedules quickly and flexibly in response to changes at short notice. At the same time, all vehicle scheduling processes for the trains and buses operated by RBS can be performed in a standardised manner and in line with various, vehicle-specific factors. In addition to implementing the system, IVU will also be responsible for hosting and technical management of the entire solution in IVU.cloud.
"With this new system, we want to standardise our processes and improve the efficiency of all our planning and dispatch activities. IVU.suite will enable us to do this," says Fabian Schmid, director of RBS. Marc Schaffert, CEO of IVU Traffic Technologies Switzerland: "We're delighted to have been awarded this order. With RBS, we have acquired one of the most important transport operators in the Bern-Solothurn region for our integrated overall system. RBS will benefit in particular from an extensive range of automated tools and a simplified system landscape."
IVU Traffic Technologies has been working for over 40 years with more than 700 engineers to ensure efficient and environmentally friendly public transport. IVU.suite's integrated standard products cover all bus and rail companies' processes: from planning, dispatching and operations controls to ticketing, passenger information and the settlement of transport contracts. By working in close partnership with our customers, we lead successful and ambitious IT projects and ensure reliable mobility in the world's metropolises.
IVU. SYSTEMS FOR VIBRANT CITIES.