Back
IVU: 100 new hires in 2019
Successful personnel growth for future projects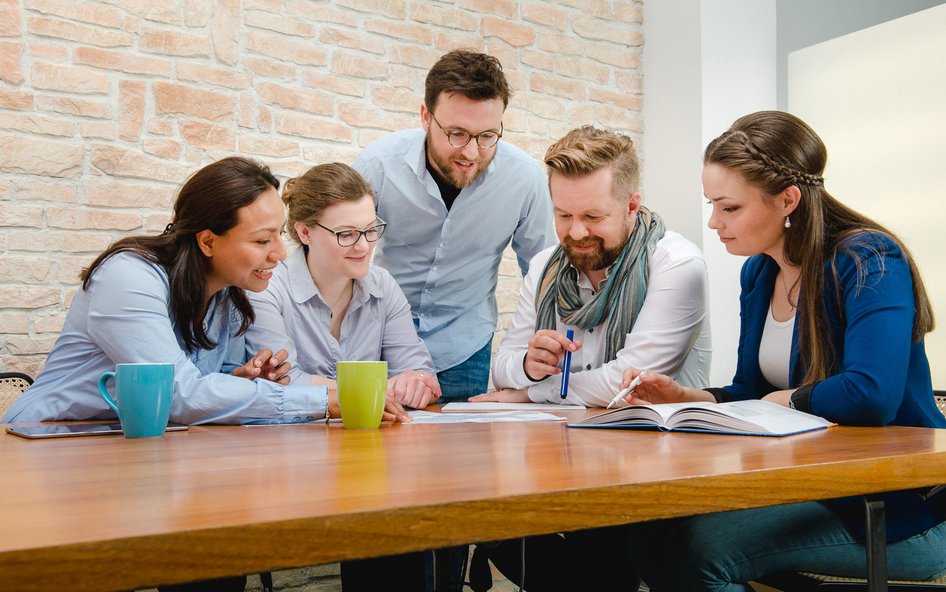 Berlin/Aachen, 5 November 2019 | Triumph in the face of the skills shortage: 2019 was a record year for new talent at IVU Traffic Technologies. The 100th new employee to join the IT specialist for public transport this year started in November.
Complex systems require brilliant minds. This is why the proportion of new hires with academic qualifications is very high at 92%. In comparison to the proportion of women admitted to relevant mathematical and scientific degree programmes, IVU also took on an above-average number of female employees at 31%. The fact that 13 different nationalities are represented among the new employees is indicative of the diversity at IVU.
"The high number of new hires shows how popular IVU is," says Felix Bialdyga, Head of Human Resources at IVU. "These are all ambitious, very highly qualified people who expect a lot from their employer in return for their hard work; for example, support for families and flexible work time as well as meaningful and challenging job roles. We offer this to our employees, and this is what attracts a great deal of talent to our company."
The majority of new colleagues joined the headquarters in Berlin, where 69 positions have been filled. The Aachen team welcomed 24 new team members, and the rest of the new hires joined the international sites. In addition to 100 permanent positions, more than 40 new student trainees were also hired to provide important support in all areas of the company. On 30 September 2019, IVU had a total of 628 employees across the group – an increase of 11% compared to the previous year.
"Personnel growth is fully in line with our plans and is an important investment in the future of IVU," says Martin Müller-Elschner, CEO of IVU. "Our simple motto is: 'We want the cream of the crop': highly qualified men and women who thrive on complex tasks – of which there are plenty thanks to our IVU.suite for buses and trains – but these people are hard to find. That's why I'm even more delighted that our employee recruitment has been so successful over recent years."
IVU Traffic Technologies has been working for over 40 years with more than 700 engineers to ensure efficient and environmentally friendly public transport. IVU.suite's integrated standard products cover all bus and rail companies' processes: from planning, dispatching and operations controls to ticketing, passenger information and the settlement of transport contracts. By working in close partnership with our customers, we lead successful and ambitious IT projects and ensure reliable mobility in the world's metropolises.
IVU. SYSTEMS FOR VIBRANT CITIES.