Back
IVU acquires stake in TRENOlab
The tools from TRENOlab will expand the range of functions of IVU.rail in future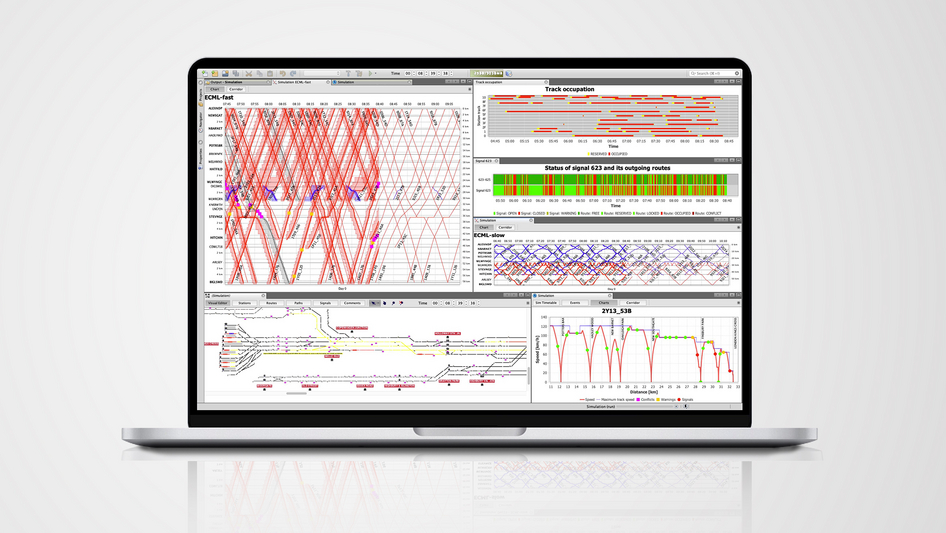 Berlin/Gorizia, 5 July 2022 | IVU Traffic Technologies AG acquires a 20% stake in TRENOlab srl, based in Gorizia in Italy.
TRENOlab was established in Gorizia, a town in northern Italy, in 2015. It now employs 20 experts developing specialist software tools for railways all over the world. Some of them are for planning timetables including all details of the network, while others are used to simulate operations and estimate how robust time­tables are.
The TRENOlab tools are to be in­corporated into IVU.suite as partner products, thereby widening the functional scope of IVU.rail. Consequently, users will benefit from close links with the TRENOlab products enabling, among others, runtime calculation, time­table design and simulation.
The transaction took place as a capital increase, ensuring that IVU's investment will be poured directly into the company and enable TRENOlab to grow even more quickly.
"This investment from IVU is a great honour for us", said Giorgio Medeossi, founder and managing director of TRENOlab. "Together, we can now integrate the planning, simulation and operation of railways even more effectively."
"IVU.rail is now the industry standard for the integrated planning, opti­mi­sation and dispatch of personnel and vehicles in rail applications", said Oliver Grzegorski, managing director of Rail at IVU AG. "Alongside TRENOlab, we intend to write many more chapters in this success story."
IVU Traffic Technologies has been providing efficient and environmentally friendly public transport for over 45 years with more than 800 engineers. The integrated standard products of the IVU.suite map all the processes of bus and rail companies: from planning and dispatching to operations control, ticketing and passenger information, right through to the settlement of transport contracts. In close partnership with our customers, we lead demanding IT projects to success and therefore ensure reliable mobility in the metropolises of the world.
IVU. SYSTEMS FOR VIBRANT CITIES.