Back
IVU at UITP Global Summit in Barcelona
Integrated Applications for Autonomous Driving, Electromobility, and Disruption Management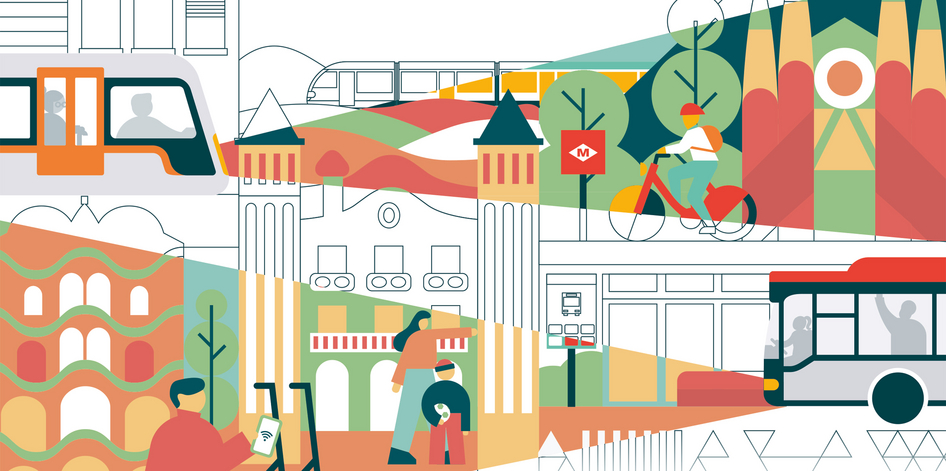 Berlin/Barcelona, 9 May 2023 | IVU Traffic Technologies will be presenting the latest features of the integrated, one-stop solution IVU.suite in Hall 6 at the UITP Global Public Transport Summit in Barcelona from 4th to 7th June 2023. The main focus will be on solutions for autonomous driving, electromobility, and disruption and incident management.
Germany is the first country in the world to have allowed autonomous vehicles on public roads for public transport and logistics. IVU has been involved in this success from the very beginning: for over two years, the IT specialist has been using IVU.suite's integrated software to support the city of Monheim with Europe's only autonomous line operation to date.
Electric buses have become a part of everyday public transport on a global scale – and of course in IVU.suite too. Tried-and-tested modules for charging, depot and energy management can either be used individually or combined with other systems via standard interfaces, keeping pace with the needs of an increasingly electrified fleet.
Managing personnel and vehicle resources competently is the key to success for every transport operator. This is particularly relevant for disruptions. From the vehicle and personnel dispatch to the control centre and passenger information – IVU.suite's end-to-end digital workflow rises to the most complex challenges. The new module IVU.incident also helps you to communicate, document and overcome incidents of any kind.
Spain, the host of the UITP Summit 2023, holds particular significance for the Berlin-based IT specialist: IVU recently gained its first Spanish rail customer ILSA Rail and opened a site in Madrid.
---
IVU Traffic Technologies has been providing efficient and environmentally friendly public transport for over 45 years with more than 800 engineers. The integrated standard products of the IVU.suite map all the processes of bus and rail companies: from planning and dispatching to operations control, ticketing and passenger information, right through to the settlement of transport contracts. In close partnership with our customers, we lead demanding IT projects to success and therefore ensure reliable mobility in the metropolises of the world.
IVU. SYSTEMS FOR VIBRANT CITIES.
You might also find this interesting