Back
IVU: Integrated Fleet Management for the Province of Utrecht
Direct communication between control centre, drivers and passengers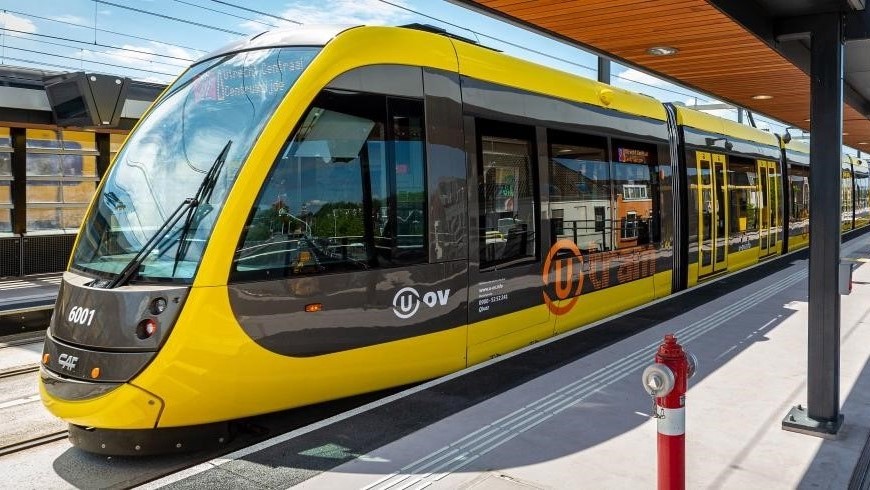 Berlin/Utrecht, 6 December 2022 | Standardised fleet management and passenger information completely in the cloud – the Province of Utrecht is equipping all of its 54 trams with the IVU.suite from IVU Traffic Technologies. The Berlin IT specialist also takes over the entire technical operations management such as hosting and software maintenance in the cloud.
With its 54 bi-directional trams, the Utrechtse sneltram carries around 40,000 passengers a day in Utrecht, the most important public transport hub in the Netherlands. In order to automate fleet management and to keep passengers up to date with the latest information, the Province of Utrecht, as the owner of its trams is relying on the IVU.suite. In addition, IVU takes over the hosting and maintenance of the software in the IVU.cloud – with a contract term of up to 30 years.
Now, the Province of Utrecht has an integrated standard system at its disposal that enables seamless communication between the control centre, drivers and passengers. For example, the background system IVU.fleet communicates continuously between the control centre and the on-board computer software IVU.cockpit in the trams. Through this, the drivers are kept informed at all times and can react to disruptions within seconds. Meanwhile, the corresponding passenger information keeps the customers in the trams up to date.
"Thanks to the integrated approach of the IVU.suite, we will remain at the forefront of modern technology and simplify numerous work steps for our employees both in the control centre and in the vehicle", says Cees Tommel, Managing Director at the Province of Utrecht. "The migration integration of the IVU.suite, which allows us a smooth transition from the legacy system to the IVU.suite during the rollout phase, also makes conversion during day-to-day operation much easier for us."
"We are proud to have won over another Dutch customer with our system", says Leon Struijk, CCO at IVU Traffic Technologies. "The fact that we were able to succeed in this Europe-wide tender is clear evidence of the competitiveness of our Software."
IVU Traffic Technologies has been providing efficient and environmentally friendly public transport for over 45 years with more than 800 engineers. The integrated standard products of the IVU.suite map all the processes of bus and rail companies: from planning and dispatching to operations control, ticketing and passenger information, right through to the settlement of transport contracts. In close partnership with our customers, we lead demanding IT projects to success and therefore ensure reliable mobility in the metropolises of the world.
IVU. SYSTEMS FOR VIBRANT CITIES.