Back
IVU: New gateway for all in-bus vehicle interfaces
The IVU.box.gateway can turn any end device into an on-board computer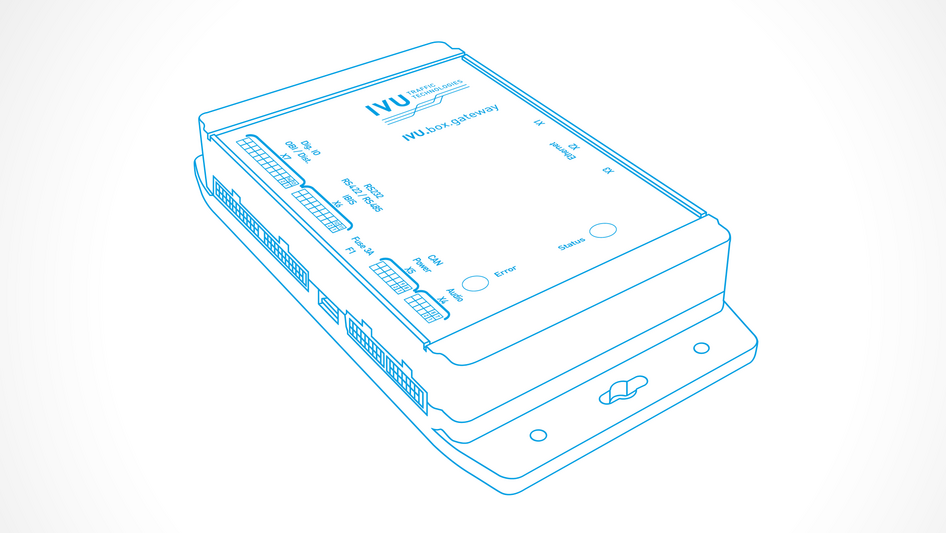 Berlin/Aachen, 2 December 2021 | The IVU.box.gateway from IVU Traffic Technologies can turn any end device into an on-board computer – flexible, cost-effective and featuring all the relevant interfaces. For example, Android tablets can be re-purposed as fully comprehensive on-board computers and their life cycles upgraded accordingly.
The IVU.suite product range is growing ever larger. With the IVU.box.gateway, transport operators can now link powerful hardware to just the right software system in their buses. IVU offers a one-stop solution from a single source for everything, from the IVU.fleet control centre system and the IVU.cockpit on-board computer software, to the gateway itself. This ensures uninterrupted data flows and efficient processes.
The IVU.box.gateway safeguards smooth communication both with the vehicle and inside it, works constantly to gather vehicle data and, in combination with IVU.cockpit, acts as an on-board bus control centre. The gateway serves all interfaces typically found in buses, such as audio and analogue traffic light radio equipment, door controls and IBIS and IBIS IP devices and links them to an Android tablet or on-board computer. Thanks to the integrated audio interfaces, bus drivers can use the microphone to make announcements over the in-bus speakers and thereby keep passengers up to date at all times. In addition, drivers receive real-time information regarding vehicle data such as state of charge, mileage and fuel level on their end devices.
"Thanks to the IVU.box.gateway, transport operators can change their in-bus IT according to its life cycle, never having to replace it wholesale. This keeps long-life-cycle and short-life-cycle IT systems separate, helping to cut costs and save resources," says Matthias Rust, CTO of IVU Traffic Technologies. "Especially when combined with other IVU.suite products, the IVU.box.gateway delivers lasting improvements to fleet management, dispatch and passenger information for transport operators thanks to its end-to-end digital workflow."
IVU Traffic Technologies has been providing efficient and environmentally friendly public transport for over 45 years with more than 700 engineers. The integrated standard products of the IVU.suite map all the processes of bus and rail companies: from planning and dispatching to operations control, ticketing and passenger information, right through to the settlement of transport contracts. In close partnership with our customers, we lead demanding IT projects to success and therefore ensure reliable mobility in the metropolises of the world.
IVU. SYSTEMS FOR VIBRANT CITIES.