Back
IVU: New member of the Deutsches Verkehrsforum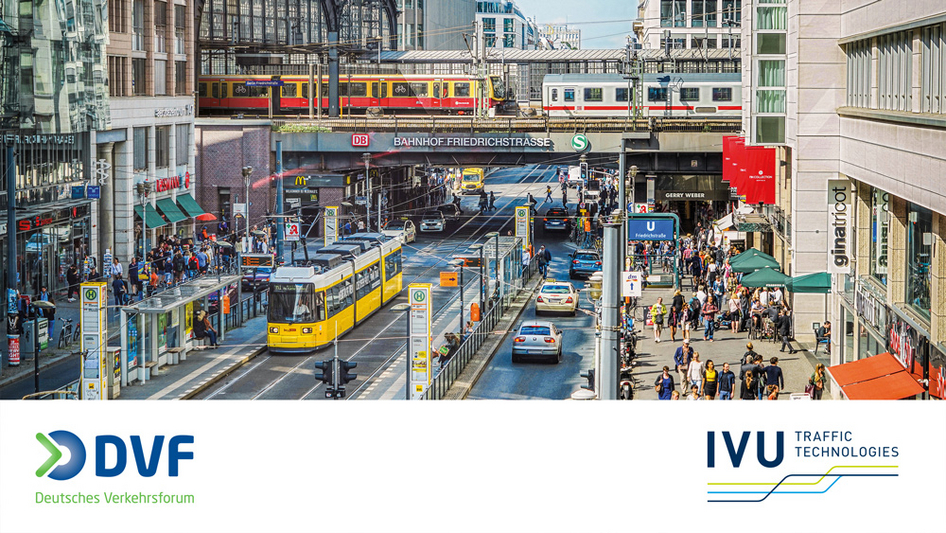 Berlin, 30 August 2022 | IVU Traffic Technologies AG, the leading IT specialist for buses and trains, is the latest member of DVF.
DVF Managing Director Dr Florian Eck is happy about the new addition to the association's industry network: "The self-professed aim of the sector as a whole is to provide an efficient, customer-friendly and environmentally responsible public transport system. IVU's solutions are already playing a pivotal role along the entire transportation chain – not just with external customers, but also internally among transport operators for things such as operational workflows, restructuring and resource planning. We're pleased to have this expertise within our think tank for the continued digitalisation and modernisation of the sector."
IVU's CEO Martin Müller-Elschner describes the partnership as a groundbreaking alliance for the mobility transition: "A strong public transport is synonymous not just with a better quality of life in cities and communities, but also with protecting the environment. We are very proud to be bringing our IT and transport expertise on board as the newest member of the Deutsches Verkehrsforum to work with our partners towards the shared aim of a sustainable mobility transition."
IVU Traffic Technologies has been providing efficient and environmentally friendly public transport for over 45 years with more than 800 engineers. The integrated standard products of the IVU.suite map all the processes of bus and rail companies: from planning and dispatching to operations control, ticketing and passenger information, right through to the settlement of transport contracts. In close partnership with our customers, we lead demanding IT projects to success and therefore ensure reliable mobility in the metropolises of the world.
IVU. SYSTEMS FOR VIBRANT CITIES.