Back
IVU participating in U-hoch-3 research project
Development of an assistance system for public transport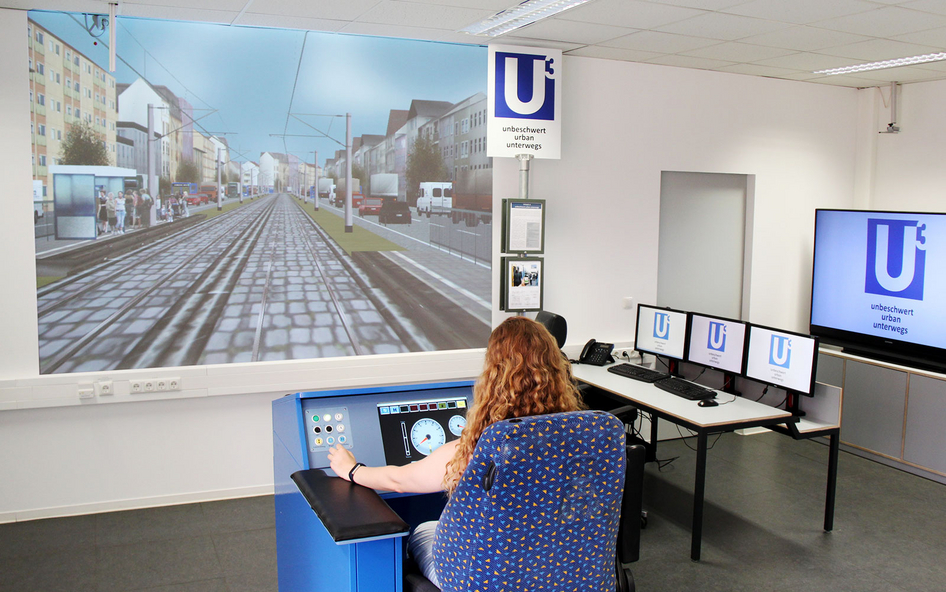 Berlin/Kassel, 29 October 2019 | Whether a seat on the bus, the right transfer connection or a goods delivery service, the University of Kassel's U-hoch-3 research project for easy urban transport wants to give customers a better experience of using public transport. Berlin-based IT specialist IVU Traffic Technologies is also involved in the project.
The research project's aim is to develop an assistance system that helps passengers in line with their needs in the course of their journeys. Its features include an app for intermodal travel planning and an inner-city delivery service that passengers can use to deposit their bags and have them dropped off at home. One area the project is focusing on is how to keep track of vehicle occupancy status in real time and include this information in travel planning to give passengers maximum convenience during their journeys.
From 2020, the system will be trialled in real-life conditions and scientifically evaluated in a one-year field test in Kassel. The project partners will also try out a connection management feature that allows passengers to state their preferred connections. This will enable transport providers to guarantee connections and provide passengers with reliable information.
IVU's expertise is playing an instrumental role in implementing this connection management feature. The company is installing a display in the passenger compartment where passengers will be able to input their preferred connections – even without a smartphone. It is initially being trialled in a laboratory before being rolled out to buses and trains operating on regular routes. IVU is developing interfaces that will allow reliable data-sharing between the systems, the central control centre and the on-board computers in the vehicles. IVU is also working on ways of communicating these vehicle occupancy data and displaying the information at stops.
"Given the increasing strain being placed on cities by population growth and growing levels of traffic, steps need to be taken in the medium term to encourage more people to switch to public transport," says Dr Claus Dohmen, head of Research and Education at IVU. "U-hoch-3 is giving us the opportunity to try out new technologies at an early stage to reduce existing barriers to access and spur on the development of future inner-city mobility."
The research project is taking place within the University of Kassel's Human-Machine Systems Engineering department. Besides IVU, the project partners include the Kasseler Verkehrs-Gesellschaft and Nordhessische Verkehrsverbund transport associations as well as companies in the industrial sector. The German Federal Ministry of Education and Research is set to provide the project with total funding of around €6.6 million over five years.
IVU Traffic Technologies has been working for over 40 years with more than 700 engineers to ensure efficient and environmentally friendly public transport. IVU.suite's integrated standard products cover all bus and rail companies' processes: from planning, dispatching and operations controls to ticketing, passenger information and the settlement of transport contracts. By working in close partnership with our customers, we lead successful and ambitious IT projects and ensure reliable mobility in the world's metropolises.
IVU. SYSTEMS FOR VIBRANT CITIES.