Back
IVU planning passenger information for Stadler
Complete system integration in 69 trains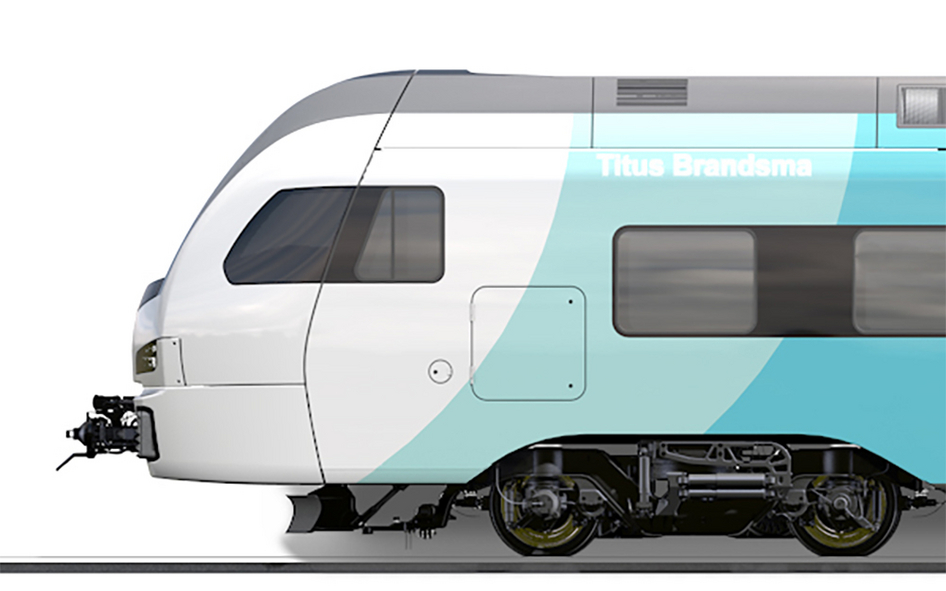 Berlin/Bussnang, 19 June 2018 | Latest technology for Stadler: Based on the latest most advanced standard for passenger information, IVU Traffic Technologies will equip 69 Stadler trains with new on-board technology in the next few years. As the general contractor, the Berlin IT specialist for public transport is responsible for the entire system integration on board the vehicles.
In the next few years, Stadler will renew 51 Stadler GTW vehicles and supply 18 new WINK multiple units for a customer in the Netherlands. All vehicles are to be equipped with a modern passenger information system. IVU is supplying the on-board software and is integrating the entire third-party hardware for this.
In addition to driver terminals, on-board computers and passenger information displays, this includes camera systems for passenger compartment surveillance, devices for counting the number of passengers, and routers and other communication technology. The IVU.cockpit on-board system connects the data from the various sources, formats it and ensures a continuous flow of data within the train and to the control centre. Thanks to the integration of passenger counters, the IVU solution can also display the passenger load of coaches on exterior displays, for example.
"The basis for passenger information on trains is the future ITxPT standard for a standardised IT architecture on board public transport vehicles," explained Matthias Rust, CTO of IVU Traffic Technologies. "With our extensive experience from similar projects, including the Rotterdam Metro RET and the Vietnamese state railway company VNR, we are ideally positioned for this. In 2014, we were the world's first manufacturer to implement the IBIS-IP protocol for our customers."
IVU Traffic Technologies has been working for over 40 years with more than 700 engineers to ensure efficient and environmentally friendly public transport. IVU.suite's integrated standard products cover all bus and rail companies' processes: from planning, dispatching and operations controls to ticketing, passenger information and the settlement of transport contracts. By working in close partnership with our customers, we lead successful and ambitious IT projects and ensure reliable mobility in the world's metropolises.
IVU. SYSTEMS FOR VIBRANT CITIES.