Back
IVU provides planning system for Bangkok's Purple Line
Complete planning of rolling stock and staff with standard solution IVU.rail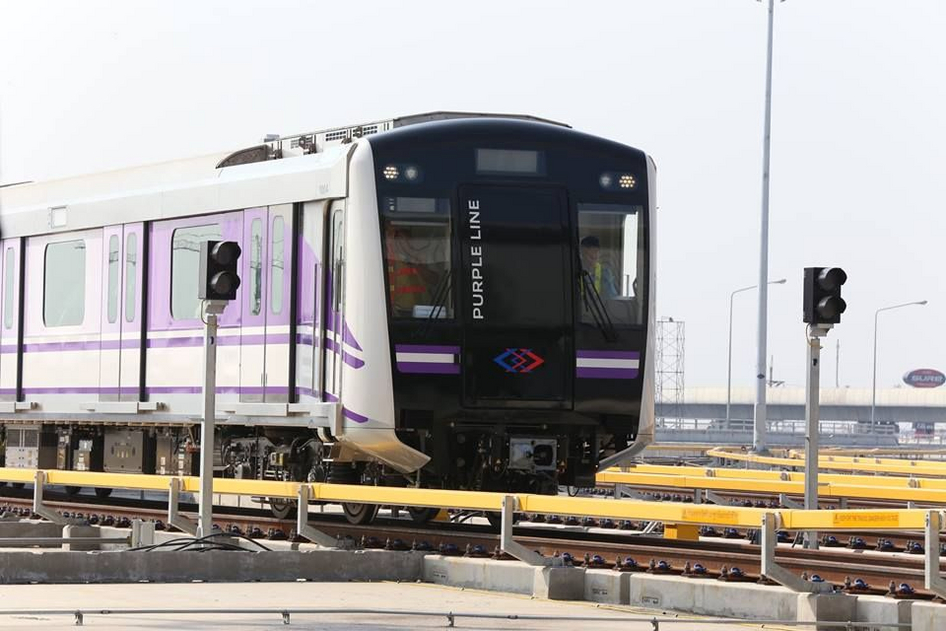 Berlin, 6 April 2016 | There are only a few months to go before the new metro line opens in Bangkok. To ensure that everything runs smoothly when the first passengers board one of the modern trains in August, the operating company Bangkok Expressway and Metro Public Company Limited (BEM) has already started planning its resources. To this end, they are using the integrated standard system IVU.rail from Berlin-based IT specialist IVU Traffic Technologies AG.
The first test trains have been running on the newly built Purple Line in the Thai metropolis since December. A total of 16 stations serve the 23-kilometre route between Bang Yai in the north-west and Tao Poon in the centre of Bangkok. IVU.rail is in place to ensure efficient planning of all transport operations. The system is fitted with a standardised railML interface, guaranteeing an optimum connection with the Bombardier Cityflo 650 train control system.
The planning module of the IVU solution enables BEM to perform integrated planning of the network and timetable. It maps the routes between the network points down to the last detail and takes into account attributes such as the expected passenger volume. BEM also uses IVU.rail for duty and vehicle working scheduling. On the basis of flexibly configurable rules, the system automatically suggests duties and vehicle schedules and calculates changes of direction, empty runs and maintenance times, ensuring that all resources are used efficiently.
BEM has been performing all planning processes for the Blue Line, Bangkok's first metro railway service, with the IVU system since back in 2003: "We are very proud also to be taking on the planning for the new Purple Line," said Frank Nagel, Head of Business Development for Asia-Pacific at IVU Traffic Technologies AG. "This contract extension demonstrates the quality of our system and underlines how important good customer relationships are to our business."
IVU Traffic Technologies has been working for over 40 years with more than 700 engineers to ensure efficient and environmentally friendly public transport. IVU.suite's integrated standard products cover all bus and rail companies' processes: from planning, dispatching and operations controls to ticketing, passenger information and the settlement of transport contracts. By working in close partnership with our customers, we lead successful and ambitious IT projects and ensure reliable mobility in the world's metropolises.
IVU. SYSTEMS FOR VIBRANT CITIES.