Back
IVU solution for checking the 3G requirement in the workplace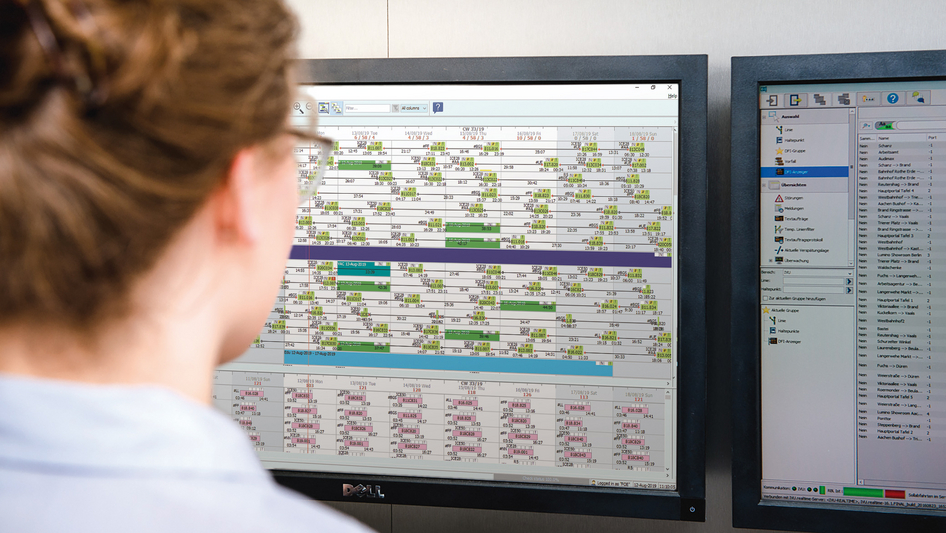 Berlin/Aachen, 16 December 2021 | Without needing to install a software update or other extensions, existing customers of IVU Traffic Technologies can quickly and easily configure the personnel dispatch solution IVU.crew themselves and use it to check the 3G requirement in the workplace. The dispatch managers continue to conduct all steps within one system and can deploy the personnel according to their certificates and qualifications.
Because of the new infection protection law, 3G is mandatory in the workplace since 24th November 2021, in order to minimise the risk of infection for all employees in Germany. The checking of COVID certificates, however, is often complicated, especially for transport companies e.g., because the drivers and inspectors are active on the route. To assist the dispatch managers with this complex organisational task, transport companies can easily configure the personnel dispatch solution IVU.crew so that all COVID certificates can be managed and checked uniformly.
The dispatch managers can save the 3G certificates of the employees in a GSGVO-compliant manner in IVU.crew as qualifications, so that the status of the personnel can be monitored using configurable rules. IVU.crew also displays the expiration date of each certificate in the employee portal. Thus, all personnel-relevant information remains in one system.
"Our objective is to cover all aspects of personnel dispatch with IVU.crew, and that now includes the 3G requirement in the workplace," says Martin Stiel, Head of Development Planning at IVU Traffic Technologies. "Thanks to our software, the management of 3G certificates can be easily integrated into the already-existing dispatch workflow. In this way, transport companies can significantly improve the safety of their employees and passengers without needing to establish complex new processes."
IVU Traffic Technologies has been providing efficient and environmentally friendly public transport for over 45 years with more than 700 engineers. The integrated standard products of the IVU.suite map all the processes of bus and rail companies: from planning and dispatching to operations control, ticketing and passenger information, right through to the settlement of transport contracts. In close partnership with our customers, we lead demanding IT projects to success and therefore ensure reliable mobility in the metropolises of the world.
IVU. SYSTEMS FOR VIBRANT CITIES.