Back
IVU: Standardised planning and dispatch for Torghatten
Norwegian transport company optimises with IVU.suite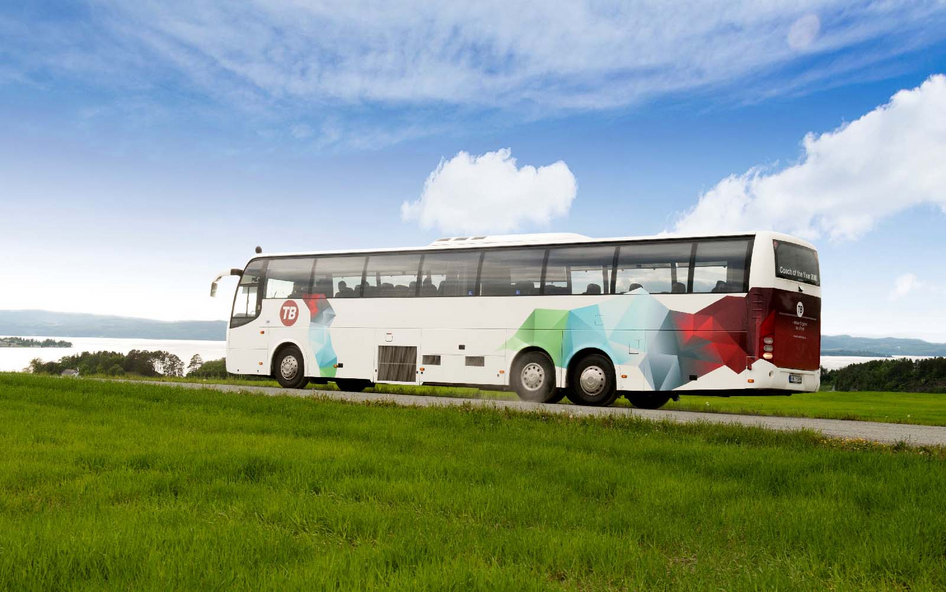 Berlin/Brønnøysund, 3 July 2018 | Efficient deployment of vehicles and personnel for the entire group of companies – the Norwegian transport company Torghatten is standardising its processes with the IVU.suite. For this purpose, IVU Traffic Technologies is supplying its standard product with a powerful optimisation core and also taking care of the overall hosting.
As one of Norway's largest transport operators, Torghatten ASA operates several bus and ferry services and regional airlines in the country. The subsidiary Norgesbuss has been planning and dispatching around 700 buses and 1,000 employees using the IVU.suite since as far back as 2001. Torghatten has now also commissioned the migration of the other three bus companies with around 640 buses and 780 drivers to the standard IVU software.
"We are very satisfied with the collaboration between IVU and Norgesbuss over the last 17 years," said Atle Rønning, CEO of Norgesbuss. "Thanks to the excellent optimisation core of the IVU.suite, we have achieved high savings. It was an easy decision to standardise the scheduling and dispatch across the Group as a whole using the IVU system to use synergies and make the best possible use of our resources."
As part of the IVU.cloud, IVU will take care of the hosting and the overall technical operation of the software. The standardised introduction process IVU.xpress also ensures a rapid start of operation of the planning and dispatch products of the IVU.suite. With integrated optimisation, Torghatten will be able to calculate resource-saving run schedules and fair duty schedules in the future. In addition, the mobile, web-based IVU.pad.employee employee portal allows drivers to view their work time accounts, retrieve payroll accounting and submit duty or day-off requests at any time.
"Good and cooperative customer relationships are of great importance to us," explained Leon Struijk, Chief Customer Officer of IVU Traffic Technologies. "Thus, we are all the more pleased that Torghatten is now expanding the use of the IVU.suite to other areas of the company. In particular, together with the IVU.cloud, the company is receiving a modern and forward-looking solution that can be flexibly extended."
IVU Traffic Technologies has been working for over 40 years with more than 700 engineers to ensure efficient and environmentally friendly public transport. IVU.suite's integrated standard products cover all bus and rail companies' processes: from planning, dispatching and operations controls to ticketing, passenger information and the settlement of transport contracts. By working in close partnership with our customers, we lead successful and ambitious IT projects and ensure reliable mobility in the world's metropolises.
IVU. SYSTEMS FOR VIBRANT CITIES.