Back
IVU technology for Nigerian metropolis Lagos
Planning, fleet management and passenger information for city's BRT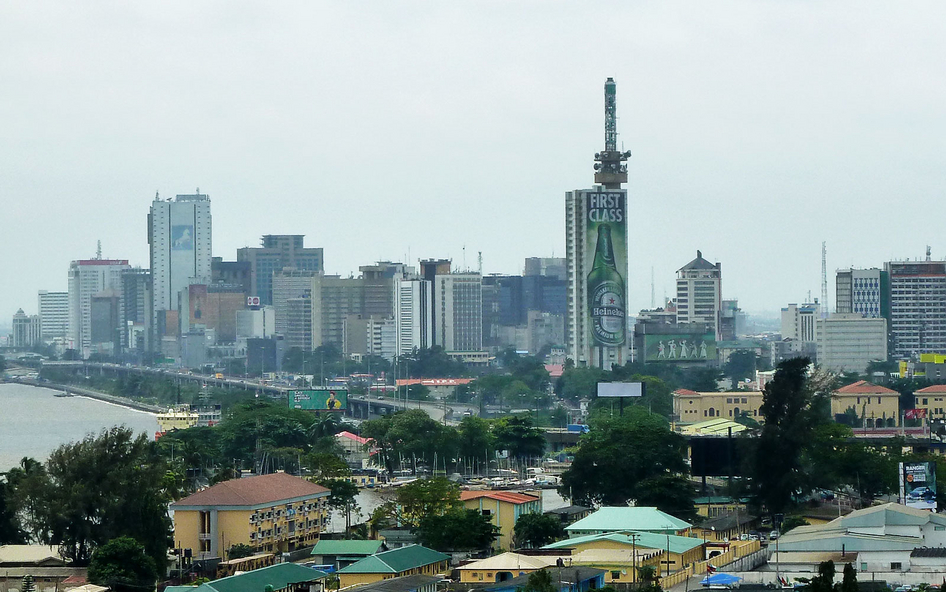 Berlin, 23 January 2018 | In December, IVU Traffic Technologies successfully completed its first project on the African continent. Based on the standard solution IVU.suite, the Bus Rapid Transit (BRT) system in the Nigerian metropolis of Lagos is now kitted out with a brand-new planning and traffic control system, including on-board computers for more than 400 buses.
With a population of around 21 million, Lagos is the largest city in Africa and one of the fastest growing cities on the planet. In 2009, Africa's first BRT entered service here as a system for channelling the dense and chaotic traffic into well-ordered lanes. Since then, buses have been conveying around 180,000 passengers daily to the city's key transport hubs using 22 kilometres of traffic lanes that are largely separate from the main road traffic. However, frequent congestion at the stops kept resulting in irregular operations and long waiting times for passengers. The products that come with IVU.suite are designed to ensure that everything runs more smoothly.
Planners at the Lagos Metropolitan Area Transport Authority (LAMATA) are now implementing stable and needs-based run and duty schedules using the planning tools IVU.timetable, IVU.run and IVU.duty. With the help of the IVU.fleet fleet management system, the authorities have also set up a new traffic control centre where they can carry out live traffic monitoring and quickly intervene whenever necessary. The IVU.box on-board computer, which is installed in all vehicles and runs on the IVU.cockpit operating system, continuously gathers traffic data and transmits it to both the traffic control centre and the IVU.realtime passenger information system. Interlinked stop displays keep passengers informed about current departure times and any disruptions.
Working as part of an international consortium, IVU is supplying more than 60% of the project scope. IVU's South African partner ICT-Works is responsible locally for all customer service and project implementation activities associated with this World Bank-financed project. "Thanks to IVU's experience with similar systems in Latin America, for example in Cali and, most recently, Lima, IVU.suite is perfect for African markets," said Nosipho Pambuka of ICT-Works. "As a result, IVU was our first choice for this challenging project."
Martin Müller-Elschner, CEO of IVU Traffic Technologies: "We are delighted with how this project has gone. The World Bank has provided stable and dependable financing, which was an important precondition for our taking on this project. Moreover, with ICT-Works, we benefit from a highly experienced partner that understands the requirements of African markets inside out. We look forward to continuing our partnership both in this project and in future projects."
IVU Traffic Technologies has been working for over 40 years with more than 700 engineers to ensure efficient and environmentally friendly public transport. IVU.suite's integrated standard products cover all bus and rail companies' processes: from planning, dispatching and operations controls to ticketing, passenger information and the settlement of transport contracts. By working in close partnership with our customers, we lead successful and ambitious IT projects and ensure reliable mobility in the world's metropolises.
IVU. SYSTEMS FOR VIBRANT CITIES.