Back
IVU.news – Systems for vibrant cities
It´s quite the promise: all transport services in a single app, seamlessly connected and perfectly matched. The app offers customers suggestions for the best ways to get to their destinations, which could mean bus, rail, taxi, ridepooling, ridesharing, electric scooter, carsharing or bikesharing. Mobility as a service is the future of transport. For it to work, integrated software systems are essential.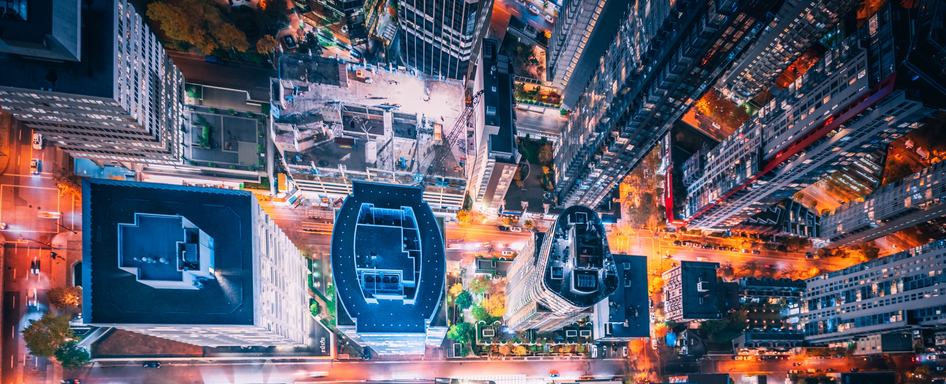 In Berlin, the future has already arrived. Jelbi, a name derived from the way locals pronounce gelb, the German word for 'yellow', combines a wide array of transport services into one. The customer selects a destination, then the app calculates the best route in the current conditions and presents the various services and their prices. The idea is to persuade people to move away from driving their cars as a means of lightening the load on increasingly congested and densely populated towns and cities caused by private transport, creating a better quality of life and helping to protect the climate.

Jelbi is operated by BVG. Its aim is to make it as simple as possible to use alternative transport services. "Jelbi makes us an integral part of the move to more sustainable modes of transport, because we are adding another element to our already exceptional local transport services using buses and rail," commented Sigrid Nikutta, then CEO of BVG, at the launch of the pilot phase in June 2019.

Transport operators as service providers
The fact that a public transport operator is bringing private-sector providers on board with BVG is no accident. BVG is at the heart of local transport in Berlin and already operates buses, trams, ferries and the underground railway system. Since late 2018, it has also offered the BerlKönig ridepooling service, created in collaboration with the start-up ViaVan. With more than 500,000 pass-holders, BVG is also in a unique position to spark interest in new transport services.

Transport operators in other cities are making progress as well. Hochbahn, an operator in Hamburg, has been working with VW's MOIA ride-pooling service since 2017. ASEAG in Aachen launched its Mobility Broker project for integrating various services back in 2013. Deutsche Bahn is also involved in the market with its Flinkster and Call a Bike brands and holds a majority stake in ridepooling provider CleverShuttle (see also page 3). Many other transport operators also offer discounts with carsharing or bikesharing providers, or operate their own.

One thing that they all share is a commitment to the idea of getting passengers to their destinations safely, quickly and easily. Meanwhile, in areas with limited public transport, alternative services can help to bridge the 'last mile' from the bus stop to the customer's front door. In city centres, they are an important complement to existing transport systems. In the future, autonomous vehicles will also be a perfectly normal part of integrated public transport services, as with the testing already under way in the town of Monheim, for example (see page 3).
Integrated system landscape
However, there are still a few technical obstacles to overcome before customers can be offered a single, consistent 'mobility as a service' landscape. "Combining various services in one app is just one side of the coin," explaines Claus Dohmen, head of Research and Education at IVU. "The most important thing is what is going on in the background. Data from a whole range of areas needs to be integrated and made usable; we need new, standardised interfaces; we need to develop smart routing and predictive algorithms." Only by achieving these things will it be possible to create the smoothest possible user experience.

Take connection management, for instance. If a customer uses a ridepooling service or, one day, an autonomous shuttle, to get to the next bus in a low-frequency area, the routing algorithm will need to calculate the best route so that it can collect any other passengers and still make it to the stop on time. At the same time, the driver of the bus needs to be informed of the shuttle's expected arrival so that he or she can wait if necessary. Things become ever more complex with longer routes and additional transfers. That is why IVU is currently carrying out trials to see how it could all work in the future with its U-hoch-3 and MaaS L.A.B.S. research projects. (see page 4).

Scheduling will also require adjustments. The more shared taxis, shuttles or on-demand buses are out on the road, the more essential it becomes to respond flexibly to fluctuations in demand and to take action such as deploying additional vehicles for short-term use and, if these vehicles are not autonomous, extra personnel.
Smart predictions
"Transport operators are going to work a lot more dynamically in future than they have done to date," says Dohmen. "Consequently, sophisticated forecasting models that make it easier for transport operators to adjust their services to suit actual demand constitute a vital prerequisite for MaaS."

This calls for equally sophisticated algorithms. Thanks to machine learning, scheduling systems such as the tools offered as part of IVU.suite will soon be able to use completed trips to make detailed predictions of how many trips and passengers to expect on a wet Wednesday evening, for example. IVU.fleet and IVU.realtime are already using real-time data from public buses to calculate anticipated arrival and departure times so as to ensure that connections link up properly and passengers are kept informed. Meanwhile, IVU.fleet is helping control centre employees by providing information on expected range for electric buses, making dispatch a simpler task.

In other words, IVU's customers are already well-equipped to handle the future of mobility. The integrated system makes it easy for transport operators to manage, exchange and analyse information consistently so that they can provide their customers with the best and most up-to-date transport services at all times – and persuade them to leave their cars at home or share them with others.

This article is taken from IVU News 1/2020. Download the entire issue as a PDF:
> IVU News 1/2020