Back
IVU.rail successfully introduced at NETINERA
Integrated standard system for German regional railways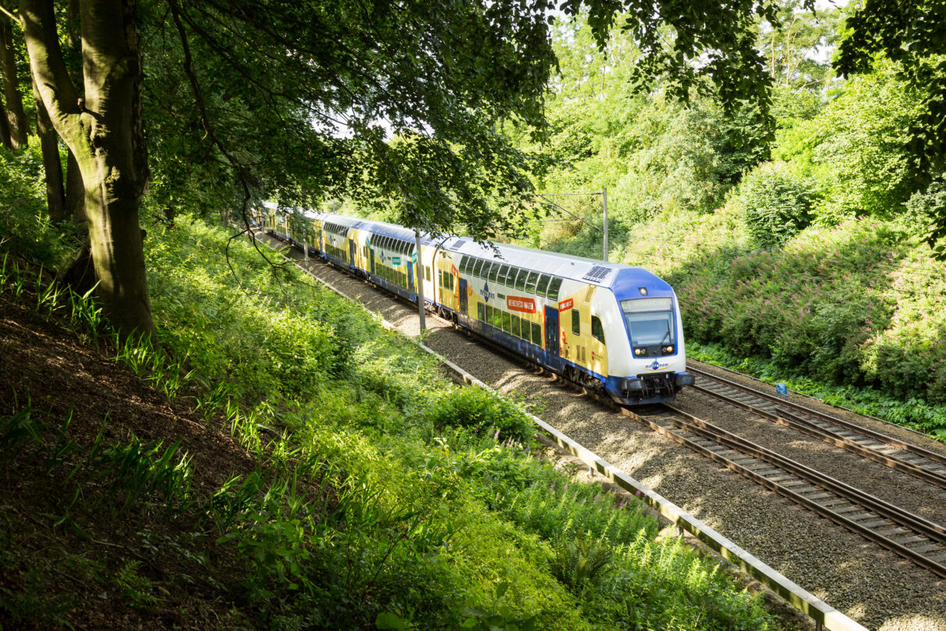 Berlin, 27 April 2021 | Customised planning processes – one single solution: the NETINERA Group, part of the Italian national railway Trenitalia, recently introduced IVU.rail from IVU Traffic Technologies to create schedules and duties for its vehicles and personnel involved in regional rail passenger transport.
One of Germany's largest private operators of regional public transport services, NETINERA also runs regional rail passenger transport services together with its subsidiaries. NETINERA is relying on IVU.rail for the standardised planning and dispatch of the services run by its subsidiaries metronom, erixx, DLB Die Länderbahn and vlexx. The subsidiaries are now using the solution from IVU Traffic Technologies to plan and dispatch a combined total of around 300 vehicles and over 1,300 employees.
IVU.rail enables an entirely digital workflow, from planning right through to dispatch. IVU's standard system is helping the individual companies to create their timetables and vehicle and duty schedules in a single, integrated system. Powerful optimisation components, on which IVU collaborates with the mathematicians at LBW Optimization, ensure efficient deployment of all resources. A flexible rule system also takes account of complex operational and collective wage requirements in the respective subsidiaries. Automatic personnel dispatch (APD) allows the companies to automate their entire annual duty plan for days off, holidays and shifts, while a mobile employee portal integrates drivers directly into dispatch processes.
The first NETINERA company to go live with IVU.rail did so as early as spring 2019 – just a few months after the contract was signed – and nearly all its fellow subsidiaries have recently begun putting it to productive use. "So far, we are making good progress with the introduction of the software and are looking forward to tackling future challenges together with IVU.rail," says Thomas Schare, Head of Operations at NETINERA. The system will also process duty guidelines and payroll rules for the Czech networks of NETINERA subsidiary Die Länderbahn in the future.
"We're delighted to help NETINERA pave the way for efficient and attractive regional rail passenger transport with our system," says Oliver Grzegorski, Head of Rail Business at IVU. "The collaboration has worked really well from the start, which has helped to introduce IVU.rail at the various companies quickly and easily."
IVU Traffic Technologies has been working for over 40 years with more than 700 engineers to ensure efficient and environmentally friendly public transport. IVU.suite's integrated standard products cover all bus and rail companies' processes: from planning, dispatching and operations controls to ticketing, passenger information and the settlement of transport contracts. By working in close partnership with our customers, we lead successful and ambitious IT projects and ensure reliable mobility in the world's metropolises.
IVU. SYSTEMS FOR VIBRANT CITIES.