Back
ONxpress in Toronto selects IVU.rail for optimal rail planning and operations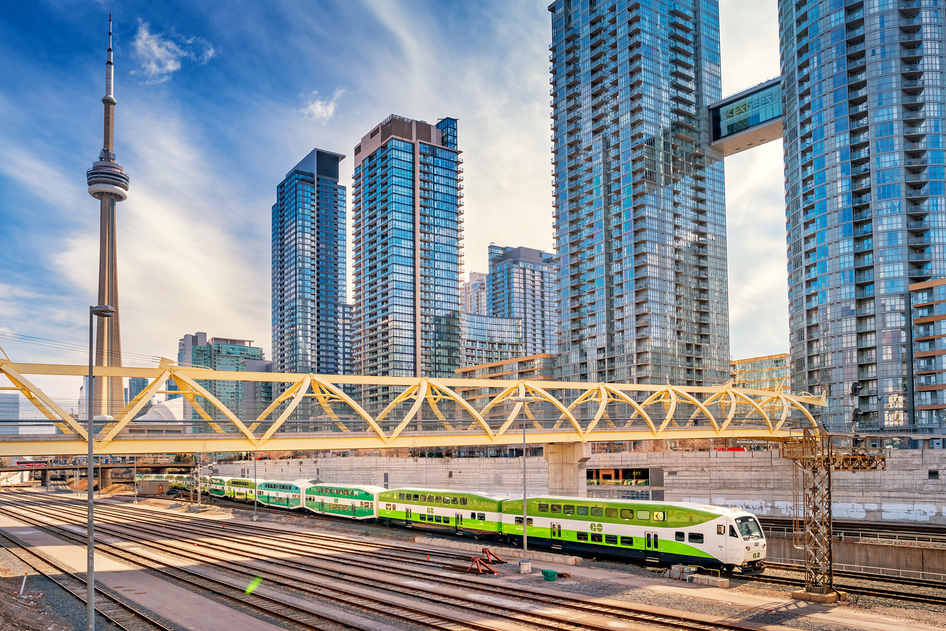 Berlin/Toronto, 8 November 2023 I The new railway construction and operation consortium ONxpress is relying on IVU.rail - the standard software from IVU Traffic Technologies AG - to help make public transportation in the Toronto metropolitan area (known as the "Greater Golden Horseshoe") more attractive and more efficient.
ONxpress was chosen by Metrolinx and Infrastructure Ontario to design, build, operate, and maintain the expanded GO regional rail network in and around Toronto. By electrifying and modernizing this network, providing more frequent connections and reducing trip times, ONxpress is aiming to significantly enhance regional transportation in the Greater Golden Horseshoe. The goal is to enhance rail service across the region, transforming it from a commuter service to an all-day, two-way service with fast and efficient trains. To help schedule, dispatch and optimise its trains, ONxpress has selected IVU.rail – the world's leading IT system for rail transport from IVU Traffic Technologies – and its specialized implementation process IVU.xpress to support the start of operations for ONxpress.
"ONxpress is going to deliver a substantial upgrade to rail services and infrastructure in Canada's largest metropolitan area and will strengthen the region's public transportation in the process," said Jürgen Bodtländer, Chief Information Officer at ONxpress. "We made the decision to go with IVU.rail following a thorough review of market options. The integrated nature of the software, its many value-adding features and IVU's excellent rail references worldwide were important factors in our decision to partner with IVU."
"We are proud to have been granted the opportunity to help ONxpress sustainably improve regional transport in one of the most densely populated areas of North America," said Oliver Grzegorski, Managing Director Rail at IVU Traffic Technologies. "Our cooperation has gotten off to an excellent start. We expect a short project timeline thanks to the dedicated ONxpress and IVU teams working together on implementing our standard software, which is already able to handle North American rail requirements."
---
IVU Traffic Technologies has been providing efficient and environmentally friendly public transport for over 45 years with more than 800 engineers. The integrated standard products of the IVU.suite map all the processes of bus and rail companies: from planning and dispatching to operations control, ticketing and passenger information, right through to the settlement of transport contracts. In close partnership with our customers, we lead demanding IT projects to success and therefore ensure reliable mobility in the metropolises of the world.
IVU. SYSTEMS FOR VIBRANT CITIES.
You might also find this interesting