Back
Record participation at the IVU.rail User Group in Copenhagen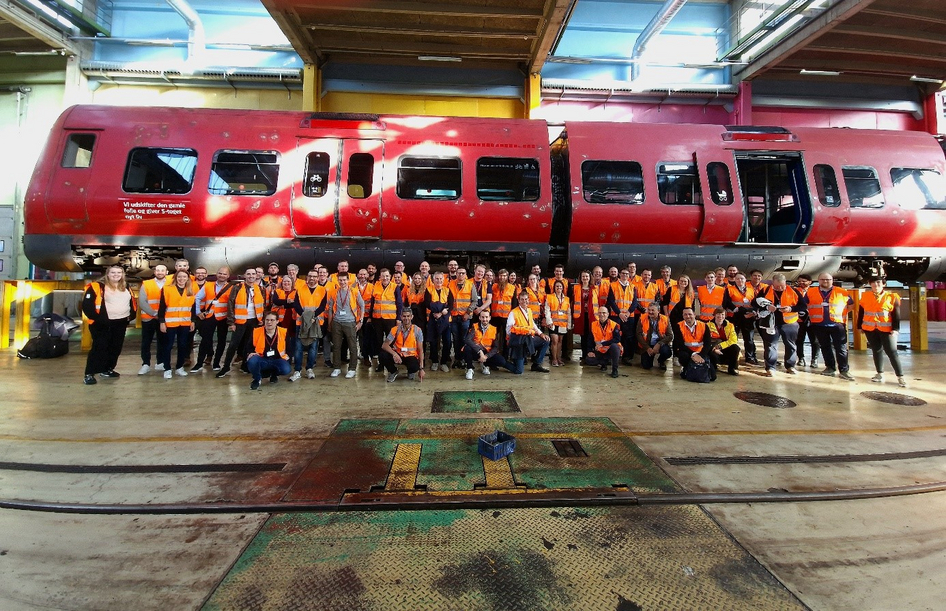 Berlin/Copenhagen, 12 October 2023 | Community gathering in Copenhagen – At the two-day user group, international railway companies exchanged ideas on current topics related to the use of IVU.rail, the railway software developed by IVU Traffic Technologies AG.
In the large community of railway companies planning and scheduling with IVU.rail, the desire for exchange and networking is constantly growing. Following mainly remote meetings during the pandemic, the IVU.rail User Group now met in Copenhagen at the invitation of the Danish State Railways DSB – and reached record participation with more than 80 participants from 12 countries. In addition to interactive sessions highlighting current success stories and challenges, a primary focus of the User Group was the new IVU.rail integrated railway control center. The program was rounded off with a visit to a maintenance facility and the control center of the Copenhagen commuter railway S-tog.

"We are very pleased that so many international colleagues accepted our invitation to Copenhagen. User Group is a great platform to exchange ideas with other users and IVU experts, and to actively shape the further development of IVU.rail," says Executive Vice President, Operations from DSB, Per Schrøder.

"Every railway company is unique! At their core, they each have the same tasks and similar challenges. In IVU product development, our job is to enable all the core tasks with our standard product, plus as many of the individual needs as possible. This is why the user group is an extremely important forum for us," says Oliver Grzegorski, Managing Director Rail at IVU Traffic Technologies AG. "We get a lot of valuable feedback that allows us to focus our software development on topics that provide the most benefit to our customers."
---
IVU Traffic Technologies has been providing efficient and environmentally friendly public transport for over 45 years with more than 800 engineers. The integrated standard products of the IVU.suite map all the processes of bus and rail companies: from planning and dispatching to operations control, ticketing and passenger information, right through to the settlement of transport contracts. In close partnership with our customers, we lead demanding IT projects to success and therefore ensure reliable mobility in the metropolises of the world.
IVU. SYSTEMS FOR VIBRANT CITIES.
You might also find this interesting