Back
Rollout of IVU.rail for DB Regio completed
Integrated planning and dispatch of 12,000 vehicles and 17,000 employees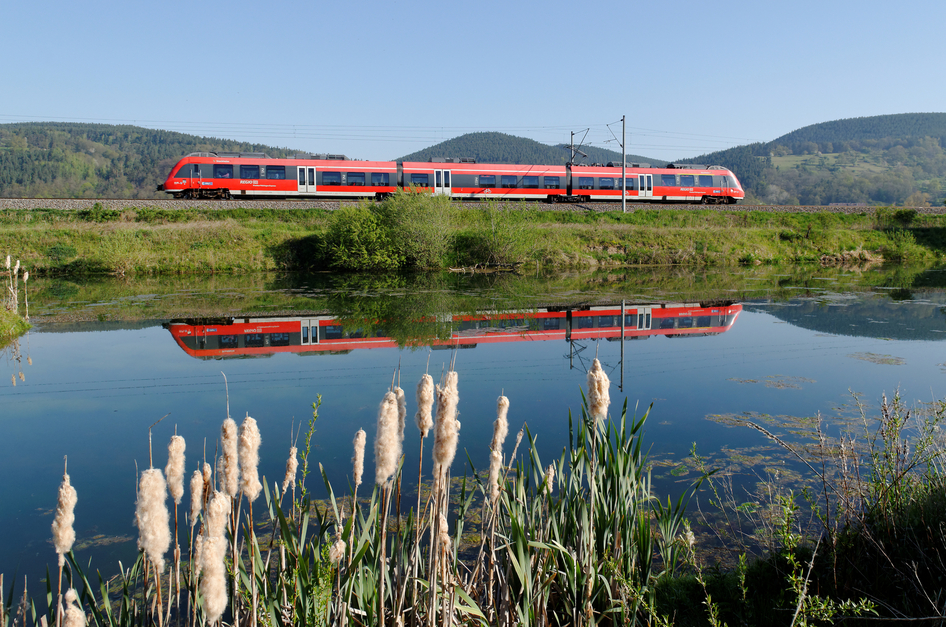 Berlin/Frankfurt am Main, 15 March 2022 | One system for all traffic networks – after a project duration of five years, the Berlin IT specialist IVU Traffic Technologies has successfully completed the introduction of IVU.rail for all regions of DB Regio. Germany's largest local transport company can thereby plan and dispatch its transport networks in one unified system.
In 2016, DB Regio AG and IVU signed a framework contract to renew and harmonise the planning and dispatch systems in a step-by-step manner. And the project name says it all: iPD stands for integrated planning and dispatch – of around 12,000 vehicles and 17,000 employees of DB Regio – one of the largest software projects worldwide.
A lot of work was accomplished in the joint project team: The new system is based on the standard product IVU.rail from IVU Traffic Technologies AG, which was supplemented with important new developments and multiple interfaces to the peripheral systems in the DB group. DB Systel took over system operations and hosting for up to 1,500 users, who will be able to work simultaneously around the clock on the system. In the comprehensive rollout, it was then a matter of transferring data from the old systems, creating detailed fare and rule systems, and providing specific training for hundreds of users.
IVU.rail has been in production across Germany in regional operation since mid-2021. "The completion of this very ambitious project is a milestone in the ongoing digitalisation of DB Regio's core processes", says Oliver Terhaag, Director of Production for DB Regio AG. "The fact that we now work with the same system in our transport networks makes consistent planning and dispatch, from vehicle scheduling to personnel deployment, much easier."
"We are very proud of this extremely comprehensive implementation", says Martin Müller-Elschner, CEO at IVU Traffic Technologies. "On the occasion of signing the contract, I spoke of one of the largest IT projects in our industry in the world – this is still true today. Our product has developed enormously because of DB Regio, and the close cooperation on the project was great!"
IVU Traffic Technologies has been providing efficient and environmentally friendly public transport for over 45 years with more than 800 engineers. The integrated standard products of the IVU.suite map all the processes of bus and rail companies: from planning and dispatching to operations control, ticketing and passenger information, right through to the settlement of transport contracts. In close partnership with our customers, we lead demanding IT projects to success and therefore ensure reliable mobility in the metropolises of the world.
IVU. SYSTEMS FOR VIBRANT CITIES.