Back
SBB Cargo plans, dispatches and deploys with IVU.rail in the cloud
Software and operations management from a single source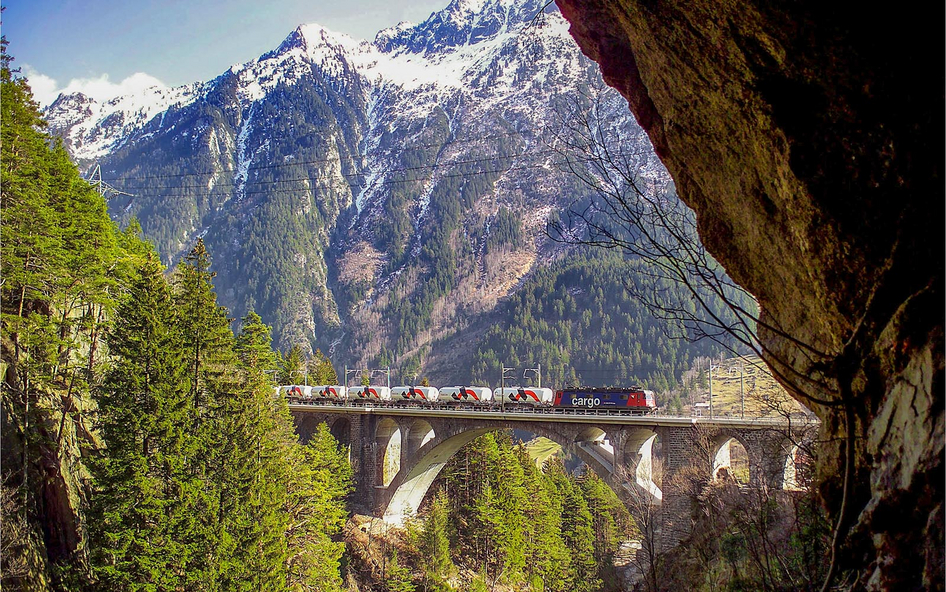 Berlin/Olten, 13 August 2019 | Swiss rail services are efficient and reliable – and so is Swiss freight transport: to plan, dispatch and deploy trains and staff, SBB Cargo uses the integrated standard solution IVU.rail from IT specialist IVU Traffic Technologies. The Swiss Federal Railways subsidiary is now planning in the IVU.cloud, too.
SBB Cargo transports over 200,000 tonnes of freight by rail right across Switzerland every day. This is handled by around 320 locomotives and 2,200 employees, planned, dispatched and deployed by the transport company via IVU.rail. For a little while now, SBB Cargo has been hosting the system entirely in the IVU.cloud.
With its simple scalability, the IVU.cloud can be flexibly adapted to the respective computing requirements of SBB Cargo. Linked via a secure connection, up to 150 people work simultaneously on the high-availability servers provided by Amazon Web Services. All details of technical operations management from user administration to error handling are closely coordinated with SBB Cargo. IVU engineers have direct access to the IVU.cloud so that they can regularly import updates and new releases, thus keeping the system constantly up to date.
"The collaboration with IVU has gone really well. Compared with a local installation, because of the IVU.cloud, we arrive at solutions more quickly, and receive patches and new releases from IVU.rail straight after they come out," says Michel Thüring, Head of IT Production at SBB Cargo. "Instead of coordinating multiple suppliers, we receive the entire service from a single source with the IVU.cloud, allowing us to respond quickly to changes and adapt the system flexibly."
"The IVU.cloud rounds off our range, and by handling technical operations management of the system ourselves, we enable SBB Cargo to operate IVU.rail smoothly," says Marc Schaffert, branch manager of IVU Traffic Technologies Switzerland. "We have enjoyed outstanding cooperation with SBB Cargo in recent years, and are delighted that such a discerning customer is impressed by the performance of our hosting solution."
IVU Traffic Technologies has been working for over 40 years with more than 700 engineers to ensure efficient and environmentally friendly public transport. IVU.suite's integrated standard products cover all bus and rail companies' processes: from planning, dispatching and operations controls to ticketing, passenger information and the settlement of transport contracts. By working in close partnership with our customers, we lead successful and ambitious IT projects and ensure reliable mobility in the world's metropolises.
IVU. SYSTEMS FOR VIBRANT CITIES.