Back
SJ AB to plan its resources with IVU.rail
Largest Swedish rail operator orders complete IVU solution for railway services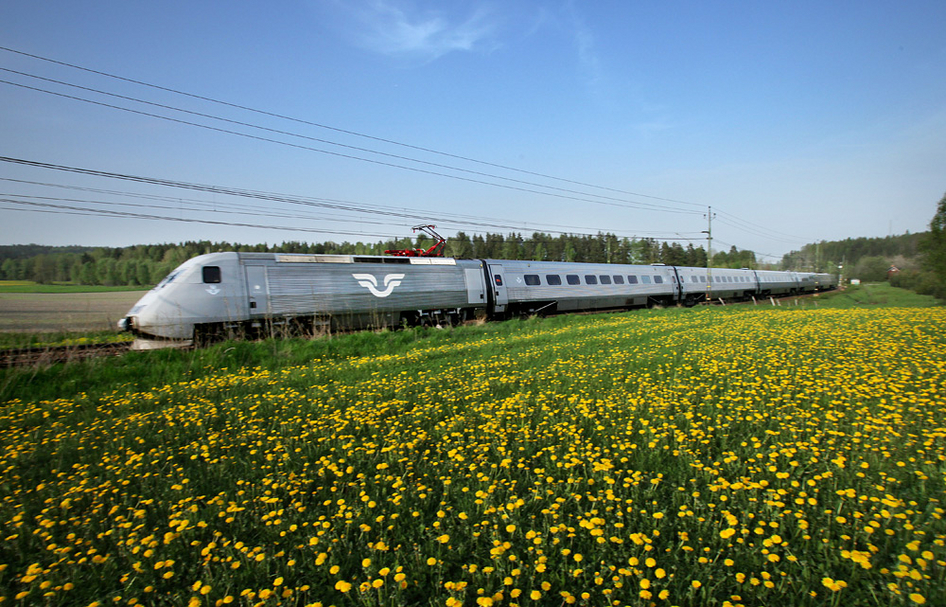 Berlin, 8 July 2015 | Swedish rail operator SJ AB is to use a software solution from IVU Traffic Technologies AG for all of its resource planning. IVU will provide its integrated standard system IVU.rail, which is tailored specifically to the needs of train operating companies.
IVU surpassed all other candidates in an international tendering process. The standard system meets SJ's railway-specific requirements best. Most critical to the decision was its proven range of functions, which was demonstrated live: "The product's high degree of maturity and the numerous automation and optimisation functions were what impressed us about IVU.rail in particular," says Björn Rosell, CIO of SJ AB. "We trust it will provide optimum support for our processes and allow us to make much more efficient use of our resources than before."
SJ will replace multiple individual systems and will carry out the planning and dispatching of all vehicles and employees with IVU.rail in the future. In order to achieve the most homogenous system environment possible, it was very important to the Swedish rail operator to implement standard software with a broad customer base from a supplier that has proven knowledge and experience in this field: "With IVU.rail, we are getting a future-proof, state-of-the-art solution, with which we can unify our planning processes," explains Ronald Bolijn, responsible IT Architect at SJ AB.
Every day, 85,000 people travel with SJ, the largest train operator in Sweden. 5,000 employees work to ensure safe, reliable, comfortable and convenient travel. SJ operates 440 daily departures to 160 stations between Copenhagen and Narvik. All journeys on SJ trains in Sweden are labelled Good Environmental Choice. In 2014, SJ had a turnover of approximately SEK 9 billion.
"We are very proud that SJ, another major rail operator, has put its trust in our standard solution," said Martin Müller-Elschner, CEO of IVU Traffic Technologies AG. "Our more than 500 customers already include state railway companies from Finland, Germany, Switzerland, Italy, Hungary, Portugal, Vietnam and Canada. With our professional expertise and railway-specific knowledge from numerous international projects, SJ is excellently equipped to compete on the market."
IVU Traffic Technologies has been working for over 40 years with more than 700 engineers to ensure efficient and environmentally friendly public transport. IVU.suite's integrated standard products cover all bus and rail companies' processes: from planning, dispatching and operations controls to ticketing, passenger information and the settlement of transport contracts. By working in close partnership with our customers, we lead successful and ambitious IT projects and ensure reliable mobility in the world's metropolises.
IVU. SYSTEMS FOR VIBRANT CITIES.